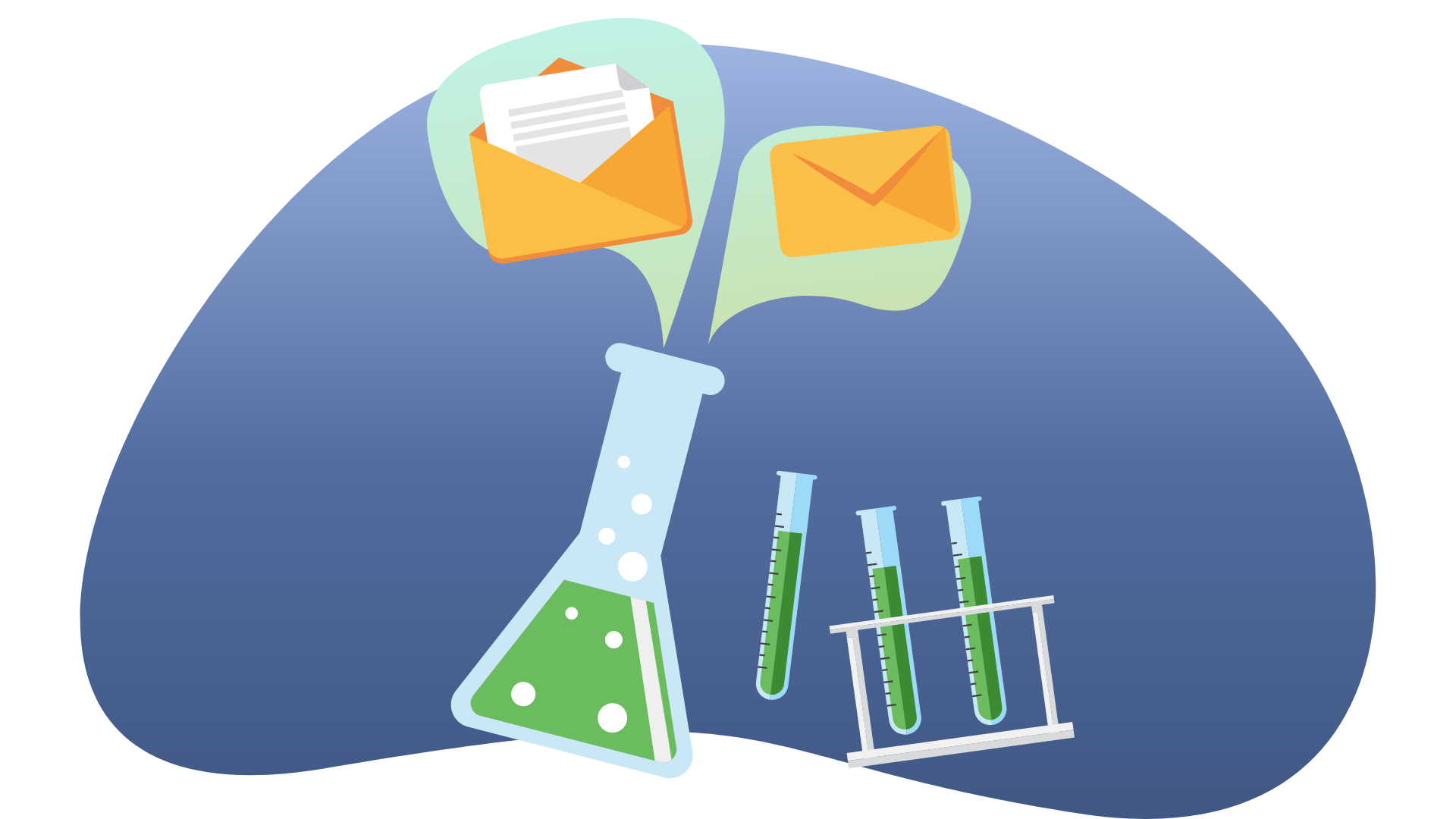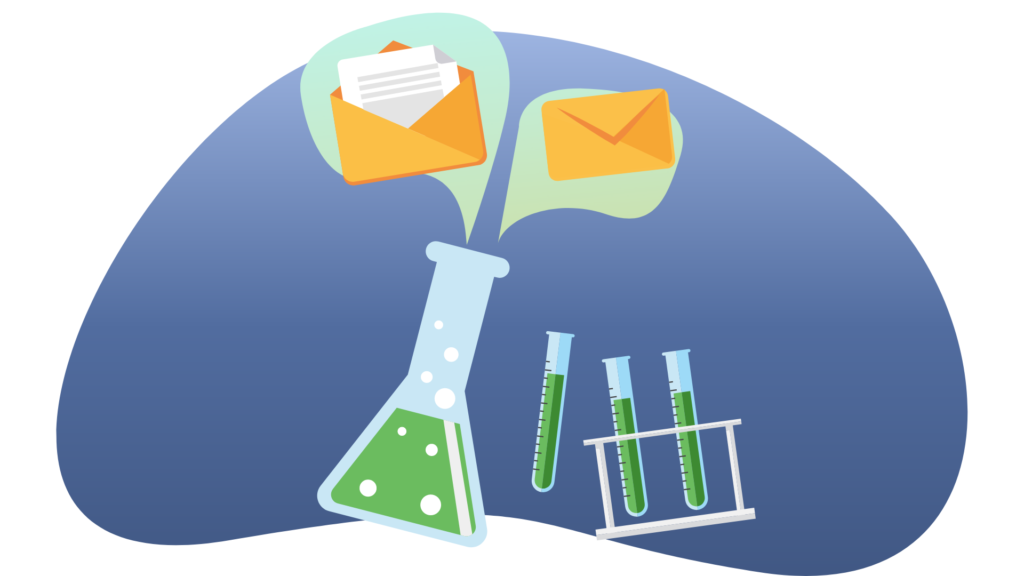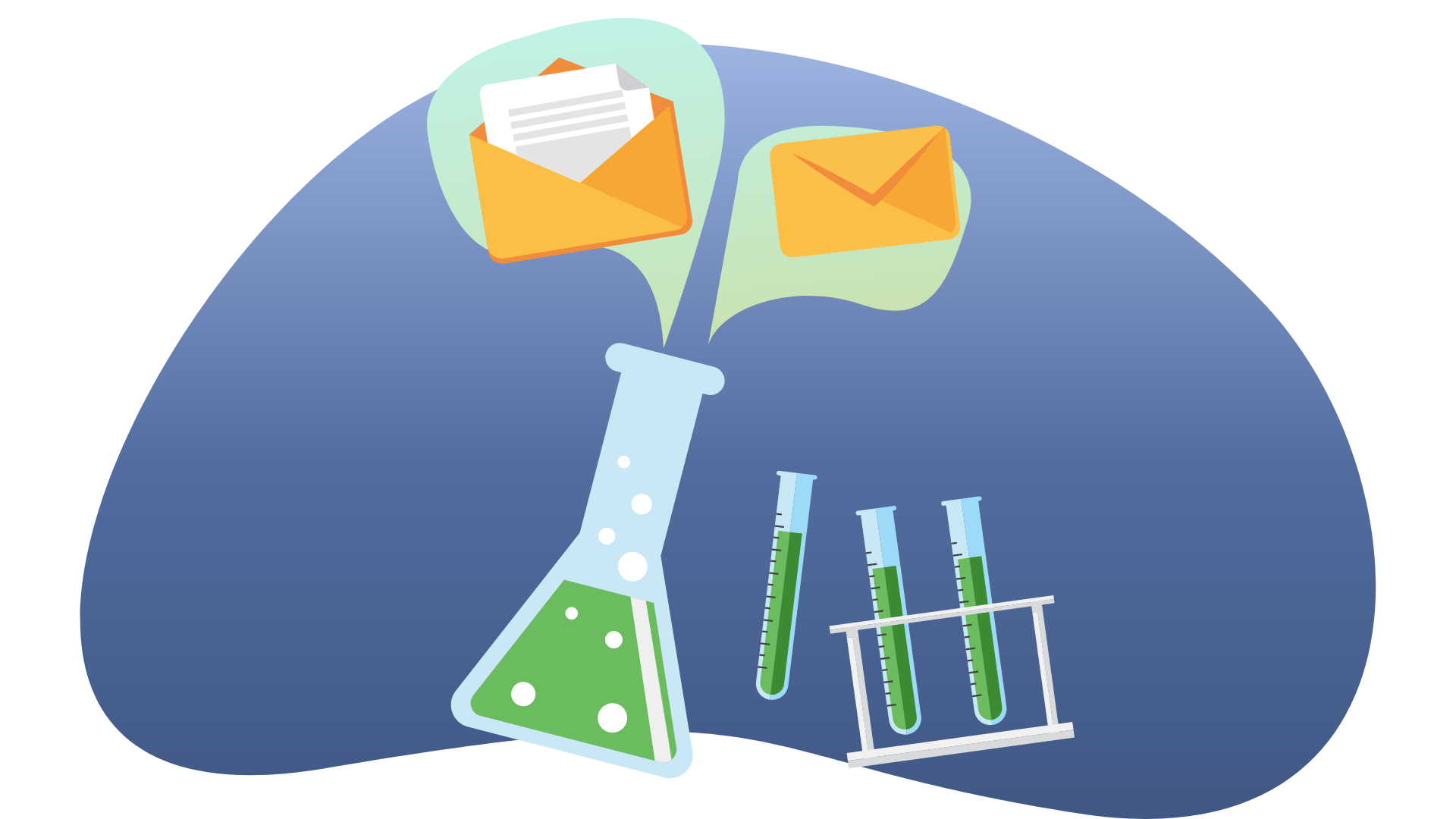 Testing your emails before sending them to your subscribers is a no-brainer. And if you are not doing it, you've already made your first mistake and probably sent emails with a few mistakes to your subscribers.
Not testing can have a bigger impact on your email marketing than you think. Bad emails will leave a poor impression and affect your opens, clicks, conversions, and brand reputation. Yikes!
Let's dive into the reasons for testing emails and how you can do this in Loopify.
Why You Should ALWAYS Test Emails Before Sending
1. Typos and grammatical errors
It's very easy for one of these to split through the cracks. And there's no fixing it once the email is on the way to your subscribers' inboxes. It can be an insignificant error like using a instead of an which can go unnoticed by people.
However, I've seen (and received) emails where some naughty word slipped through just because it sounds or is spelled similarly to the word it was supposed to be in its place. Constant grammatical errors are a sign of a lack of professionalism or effort on your side.

Use a writing tool (Grammarly is a life-saver for me) to check your spelling and grammar. However, even tools can sometimes overlook a word and its contextual meaning.
That's why you should always send an email preview to yourself and some of your teammates. A fresh pair of eyes can catch things that you may have missed.
2. Broken or incorrect links
This is a big one. A broken link leading to a 404 error page or incorrect link like sign-up to a webinar that leads to a blog post can cost you conversions, subscribers, traffic, or whatever was the goal of your email. Plus, it's frustrating.
It's worse if the unsubscribe link is broken. In that case, to stop receiving emails, people will mark you as a spammer, which is not good.
Untracked links are another issue. With testing, you check if you have added UTM codes and whether they work. Tracking lets you see where traffic comes from, how people engage, and how successful is that email campaign.
3. Font legibility and readability
When choosing the right font to use in your emails, choose one that can be easily read. Can people understand your text, or are you using one of those trendy cursive fonts? If the letters are difficult to distinguish from one another, people will not bother to read your email.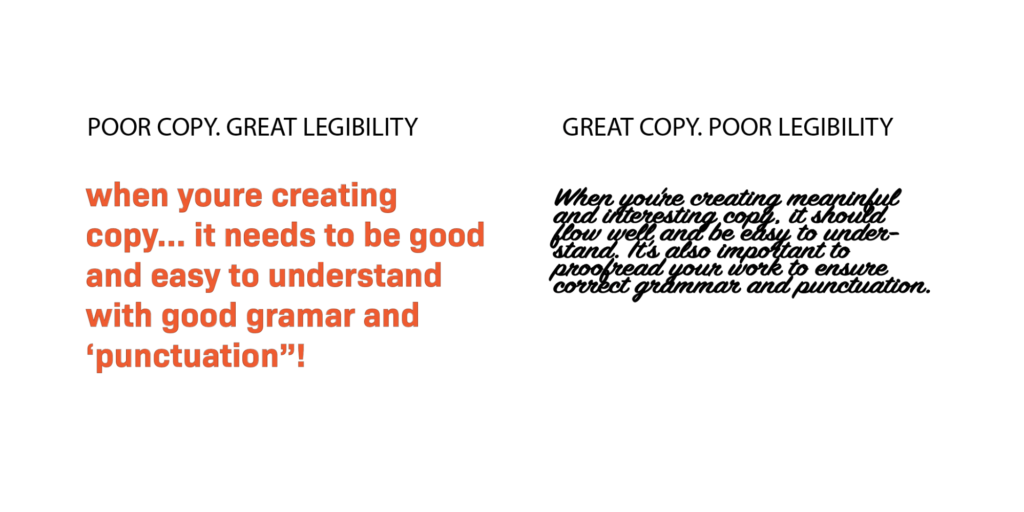 Image by Anchor Digital
Another thing to watch for is the font size and color. Not having a good contrast of colors between your background and font can cause accessibility issues. The recommended font size is min 14px. This can depend on the font, but I would go even bigger, like 16 or 18px.
4. Personalization errors
Another huge mistake. Personalization is important to create tailored experiences and build relationships. However, it's not a good experience if your subscribers see Hi [firstname] or some placeholder for your variable that doesn't make sense. Testing helps you ensure that the variables are properly replaced with the contact information.
5. Segmented content a.k.a. dynamic emails
One of the best things about solutions offering email marketing is content segmentation, i.e., creating dynamic emails. This means you work only on one email but add different text and images and choose who will see what. So the content will change based on the subscribers' interests. Out of one email, you can create numerous different personalized emails.
The tricky thing is you need to be really careful when choosing which segment of people should see what content. A slight mix up and people will receive content that is not meant for them. That is a costly mistake and a valid reason to test before sending dynamic emails.
6. Email client rendering
This one is tricky. Developers have a tough time making sure that emails display correctly across email clients like Gmail, Apple Mail, Yahoo, Outlook. What looks good on Gmail might not look great on Outlook and can be challenging. And you have to factor in the mobile versions here as well.
Plus, email clients roll out new updates and changes quite often. So what looked great in the past may break with a new version or update. That's why you should test by sending emails to people that use several different clients, which is a tiring job. If you use Loopify, all our email templates are tested, optimized, and updated for different clients.
7. Images loading properly
It's super important to make sure your images are loading properly in email. You don't want to make your email too heavy to load. If you link to an image in your email, this is a great way to make sure the image is still there. Someone may have moved it to another place, so the link won't work, and the image won't load as well.
It happened to me as well, but I caught it while testing. The logo was broken.
Note: We recommend using high-quality images. Loopify automatically adjusts images for email. So the best quality is used without making the email too heavy.
8. Image alt-text
Alt-text, short for alternative text, is a text describing the image. It may seem insignificant, but it's not. This is how people with accessibility issues and those using screen readers can know what your image is about.
Plus, if your image doesn't load for some reason, this text will appear, and people will know what's the image about. So don't forget to add it. Like, here, I caught the logo being broken in testing but see how the alt-text helps.


Your image alt-text should be:
Short
Descriptive and specific
Relevant to the topic and context
Contain keywords (but avoid keyword stuffing)
9. Mobile preview
What looks good on your computer may not look good on mobile. The email solution you use should optimize all its email templates for mobile. Otherwise, you'll face issues like cut-off design, tiny images, small font, too much text crammed together, small buttons, or small clickable text.
You should also test to see how will the email subject look on mobile and see whether the preview text is shown.
10. Not optimized preview pane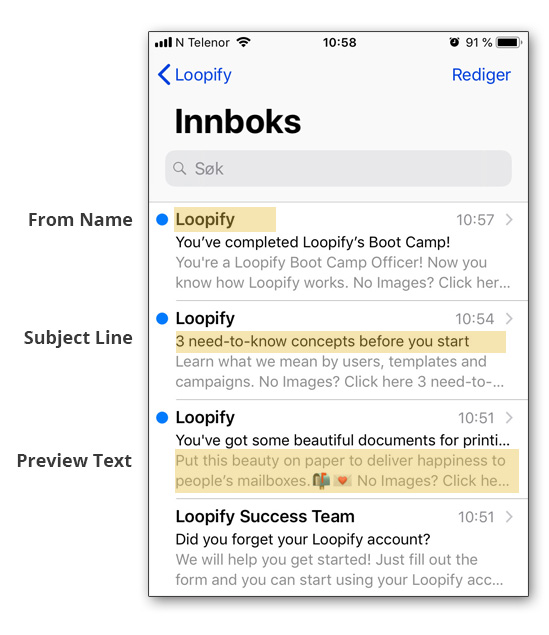 This includes name, subject, and preheader. Use a recognizable name that is not too long. The subject you use affects your email open rate. A good subject means you have a higher chance of people opening your email. If it's too long, part of your subject line may be cut out. And some special characters may not load, so watch out for those as well.
And it would help if you didn't miss out on using the preheader. That's a line of text that follows the subject. If you leave it empty, it will just take the first line of text you have in the email. Why not use the free real estate to say what your email is about and increase the chances of getting more opens. However, some email clients don't show the preheader.
Another issue is if you use variables (a.k.a. dynamic contact data) in your subject like [firstname], this offer is for you. It may not be shown properly if you don't have the name of some subscribers in your system. Testing can be a good chance to see if your variables or placeholder text work fine.
11. Brand reputation
It won't take a lot of bad emails to leave a bad impression. Pair a few typos, broken links, emails that don't render properly, and you can easily destroy your brand's reputation.
That's why you need to test every email campaign before clicking the send button—every time. No exceptions.
How to Test Emails in Loopify
1. Send test emails to teammates or yourself
Sending a test email is the best thing for single email campaigns or ad-hoc emails. You get another set of eyes to take a look at the email and give you feedback. Just select who should receive the test email.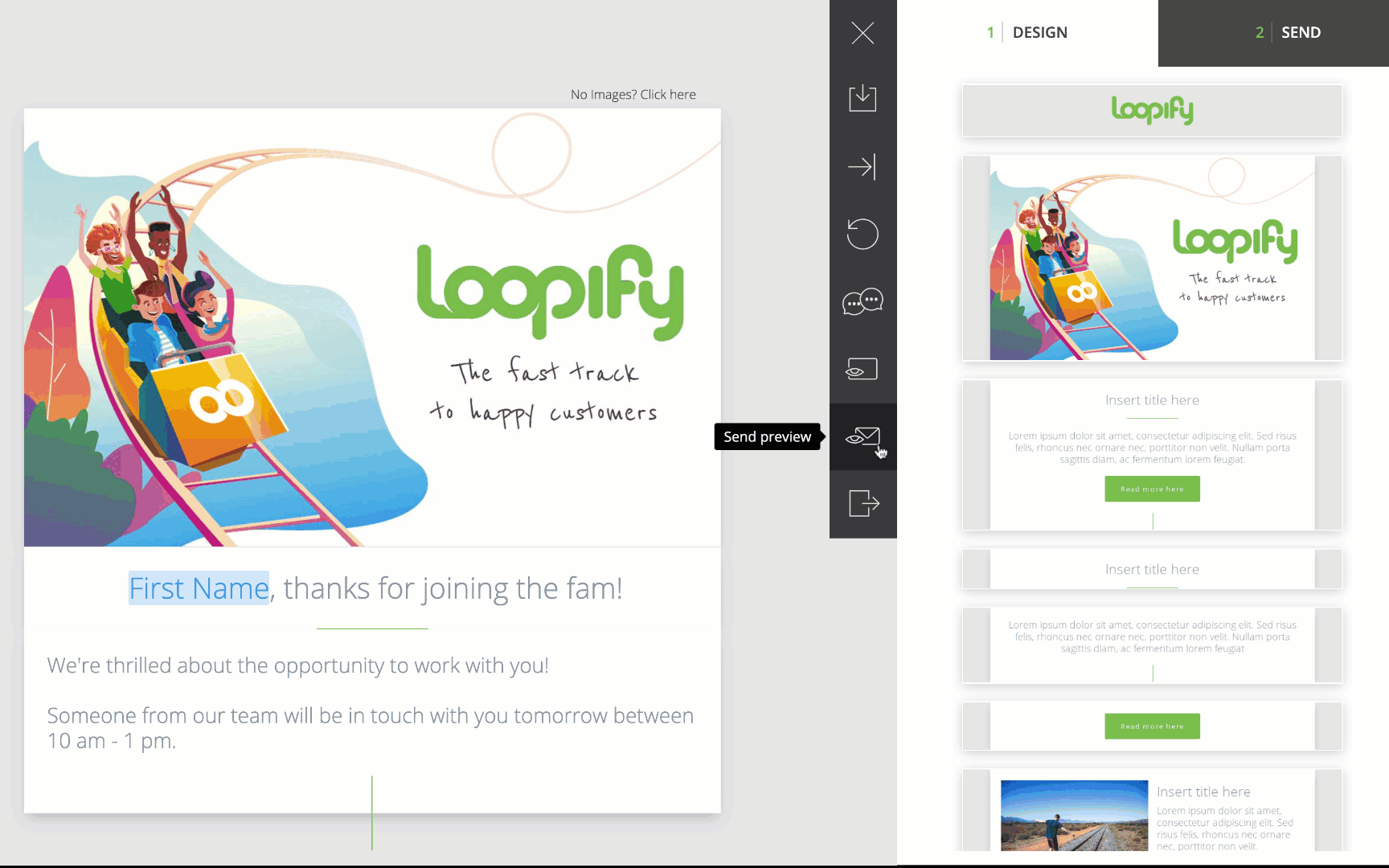 When going over the test email, check for:
Senders, subject lines, and preheaders.
Email and image rendering.
Typos or any grammatical errors in your text.
All links in your email:

web version link
text, image, and button links
social media links
unsubscribe link

Replaced variables with contact info.
Segmented content.
Tip 1: To check if the variables, like [City], are correctly replaced, ensure the people you select as testers have that information. And if the information is missing, it's a great chance to see if the placeholder works and makes sense with the rest of the text.
Tip 2: You can also use test emails to test your segmentation, i.e., how dynamic content is displayed.
2. Preview the email on different devices
Apart from sending test emails, you can preview how your email will look like on mobile, tablet, and desktop and see how the original email looks in a web browser.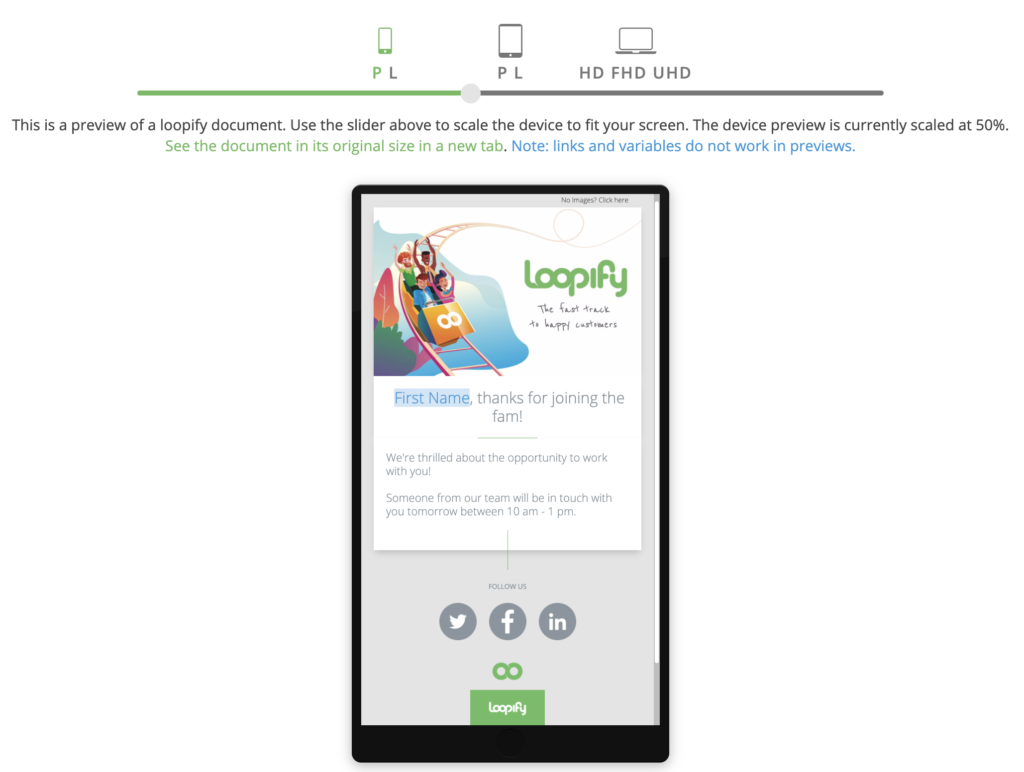 3. Preview dynamic emails for different subscribers
A neat way to see if your segmented content is done right. Choose customers from different segments and see how each of them will see the email.
As you can see, Jane and Sam will receive different emails.

You can also see how the variable [firstname] is replaced for that specific customer. This way, you prevent sending emails with the wrong content.
4. A/B test emails
In our Flow app, you can set up automations and split test your emails to see which one will perform the best. The best part is once the winner email is selected, the rest of your customers will receive that one because it performed the best, and you will get the best results with it.
By A/B testing your emails, you will improve performance, see what your customers like, and do more of it. And you can test different parts of your email like subject lines, images, text, CTAs, and more.
5. Test entire automated campaigns
Another must. Whether you plan on running a big or small campaign, you must run a test campaign before going live. Why? Because you can easily miss a small detail that can derail your entire campaign. Yes, it will take a bit more time, but it's worth it. It's better to spend some time testing than doing damage control later because the campaign was a fail.

By testing your automated campaign, you'll be able to make sure that every part works as intended. Here's what testing will help you check:
See if the right customers are part of the campaign.
Check if the communication is sent out.
Select the correct senders.
Connect all the blocks.
Select the right connections.
Link to your pages from your emails, SMS, or other communication.
Update contacts with the correct tag or add to the right segments.
See whether everything goes in the order you intended or you need to change the setup.
Tip 1: Have a test segment like teammates that you will use for testing your flow campaigns.
Tip 2: If you use delays, set the timing a few minutes apart for testing purposes. This way, you won't have to wait days or weeks to test the entire campaign. But, make sure you switch to the right timing before going live.
---
In the end, testing is all about minimizing mistakes in your emails so that your campaigns run smoothly. Sure, sometimes you may need to send apology emails which is totally fine. We are human and make mistakes. But sending apology emails should not become a habit. Now, I hope you have enough reasons to start testing your emails right away.