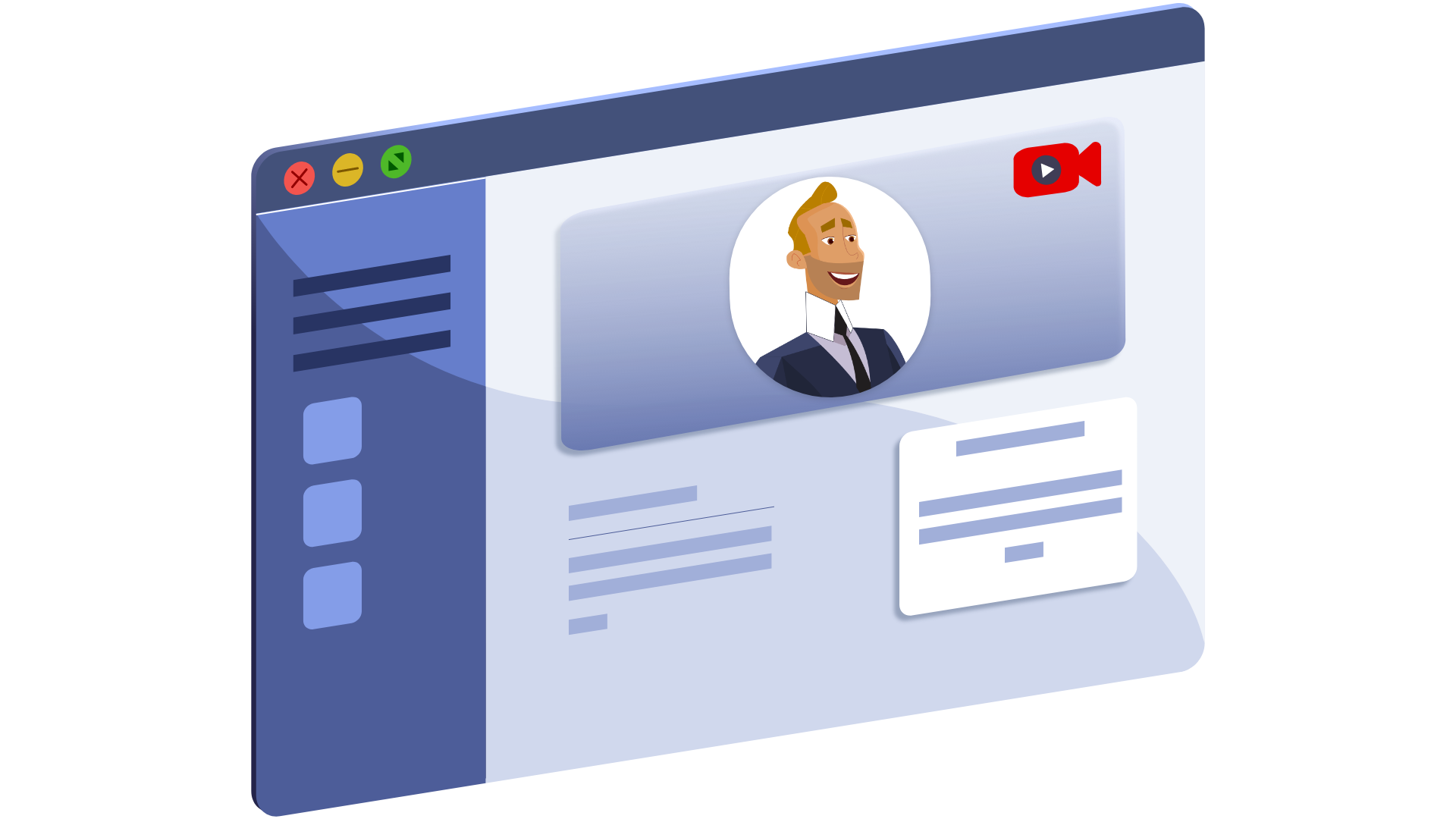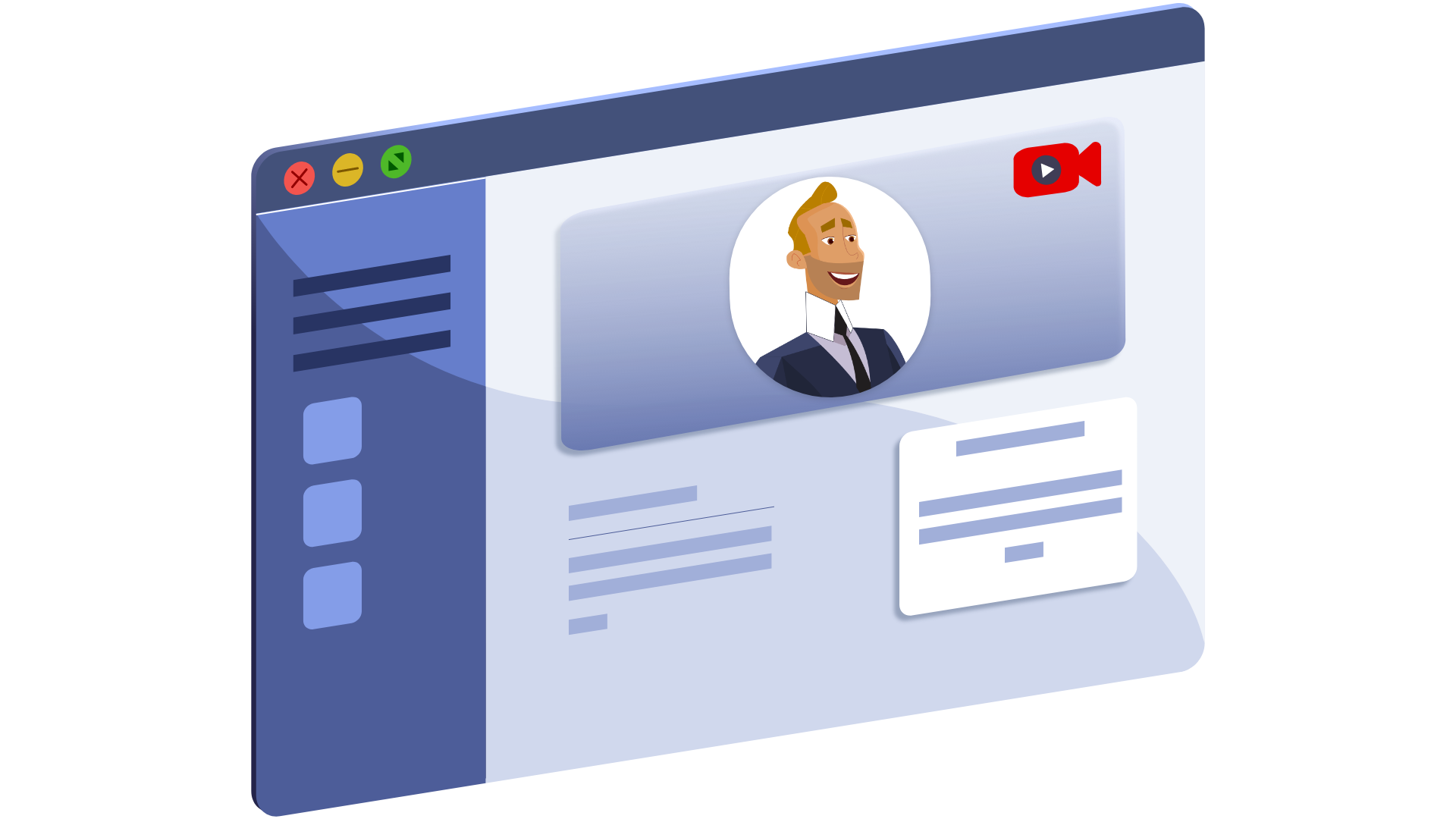 You've heard of them, know them, came across them in the wild, and maybe even used them—landing pages. No matter the business or industry, landing pages have many practical uses and should be a part of your marketing efforts.
So how do you know when to use them?
Landing pages have some key features that set them apart from your homepage or product pages:
They're built with a specific goal in mind.
Landing pages focus on one topic throughout the page.
They nudge visitors to take one well-defined action, like register for a webinar.
Compared to a homepage or feature pages, landing pages have limited or no navigation.
They're designed to be the post-click destination of one or several sources like email and paid ads.
They are not intended to be a permanent part of the website.
They are often used to target individuals or a super-specific group of people by using personalization and segmentation.
The message and style of the landing page match the message and style of its source.
They are a conversion gold mine because they focus on one action.
This should help you decide when you should choose to use a landing page.
Still, we have decided to save you the trouble and show you when it's a good idea to use a landing page.
Tip: When creating a landing page make sure you avoid these mistakes.
When Should You Use a Landing Page?
1. Newsletter sign-ups
Sure, you can have a newsletter subscription form or pop-up on your website.
But think of it this way, if you want more subscribers, guide people to a landing page where they can leave their email. This page will have a single purpose – to bring in more newsletter subscribers, no matter where they come from, an ad, or a social media post.
If they land on your website and then have to look where to subscribe or scroll for the pop-up to appear, you'll lose many potential leads.
2. Content downloads
Any time you have content to promote like an e-book, templates, or free download of any kind, create its own landing page. This will lead to more people leaving their email to receive it via email or downloading it immediately. Remove any other distractions and to make sure that the visitor's focus in on only one action.
3. PPC (pay-per-click) ads
Paid ads can hurt your budget quite a bit if you let the clicks go to waste. That's why you optimize the post-click destination to match the message of the ad. If the click doesn't take visitors to what they are supposed to do or see, the chances of bouncing off the page are high.
That's why homepages are not the right choice here, too many distractions, and it's not clear what they are supposed to do. Instead, build a landing page that caters to the ad and be clear. Since you are spending money, make sure it's worthed.
4. New launches
Whether it's a product, big sale, new feature, project, or limited-time offers; use landing pages to create excitement about your launch and keep it until it's time for people to take action.
You can also create tease or count-down pages alongside the launch page to spike the visitors' interest and excitement about your launch. So when the time comes, they'll channel all of that into taking immediate action like pre-ordering or purchasing the product, testing out the new feature, or seizing a great deal.
5. Event registrations
Webinars, opening, and other types of events deserve a separate landing page. Especially since you need to convince people that this is worth their time so that they register or save their spot.
You may need more than one landing page here. For example, some events may have a limited number of registrations, a chance to hop on a waiting list if a spot becomes available, and confirmation pages for those that get in with a summary of everything important about the event.
6. Demos, quotes, & consultations
All these have different purposes and are meant for people at different stages of their customer journey. Don't cramp all of them on a single page, forcing people to scroll, go through all the information and see which one they want. Separating them will bring in more fruitful results and more conversions.
Demos are people who what to know more about your product or service and see if you fit their needs.
Quotes are for people who already know what you offer, are highly interested, and are considering buying from you. So they need a quote to consider the financial side of buying from you.
Consultations are for customers, whether they need help, strategic advice, or additional services from you.
Use separate landing pages to highlight what people get with each of these and why they should ask for it.
7. Surveys & quizzes
These require people to spend more time answering questions, so you'll need to convince them that it's worth it. Let them know how long it takes and why they should do it. People are happy to help you when they know why.
This is an excellent opportunity to use landing page builders like Loopify which have the option to create forms that do calculations based on selected answers. You can design it however you like and even divide longer surveys into several steps.
8. Offers & promotions
Grab people's attention with fun promos, especially during the holidays when you can revolve your design around a theme. These pages work exceptionally well when you incorporate the theme within your brand and give your offer a certain pizzazz. A dedicated landing page will get more eyes on your offer.
9. Social media ads & posts
Let your existing and potential followers land on pages designed to match the message and promise from your social media ads and organic posts.
Since you can share and promote anything on social media (depending on the platform), you can use it as another traffic source for a landing page dedicated to a certain campaign.
10. Teaser campaigns
Teaser campaigns for upcoming launches, offers, and announcements are great ways to create hype and increase interest in your new offers or promotions. If your landing page includes a be the first to get it vibe and a sense of exclusivity, you can even gather leads before the launch day. Not too shabby.
11. Thank you & confirmation pages
You can create separate thank you or confirmation landing pages for some campaigns. Some businesses use these to squeeze out every bit of potential of the last step and increase engagement or conversion rates. You can suggest more related links, other webinars that they might be interested in registering for, more e-books to download or invite a friend.
12. Email marketing campaigns
One of the best things you can do is combine landing pages with email marketing campaigns. You want to achieve something with each email, so a landing page dedicated to that goal makes sense.
The best thing is that you can personalize these landing pages for each subscriber by segmenting the content based on interests, events, custom data, using variables, and more.
13. SMS marketing campaigns
Text messages are short. So there's no need to say or send everything in one. Instead, use links to landing pages that provide more information. The same applies here; you can tailor them to your customers' needs.
And make sure you optimize these pages (and all others) for a mobile experience.
14. Direct mail marketing campaigns
Yes, your offline communication can be mixed with an online one. Short links in letters or postcards are easily typed into a browser and offer a personalized experience to your customers.
Tip: Use tracking codes in your landing page links. This way, you will know where the traffic comes from, the channel, specific campaign, and even post. And the cool thing is you can track traffic from offline channels as well, like prints and text messages, because each link is unique. Here's how you can set up UTM codes in Loopify.
---
It's obvious that you should not miss out on the potential of landing pages. This doesn't mean you should neglect your homepage and product pages. It means that when you have a specific action that you want your customers to take, show them a landing page.
The practical uses of landing pages aren't limited to the examples above, see what fits your business and go from there.