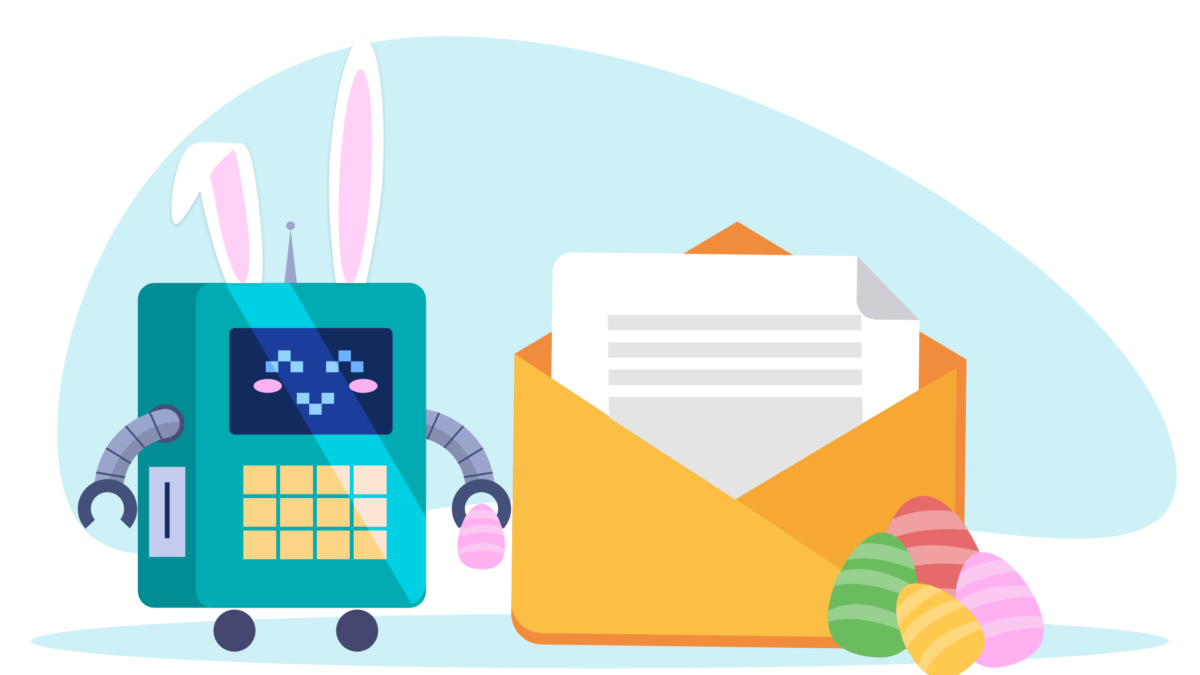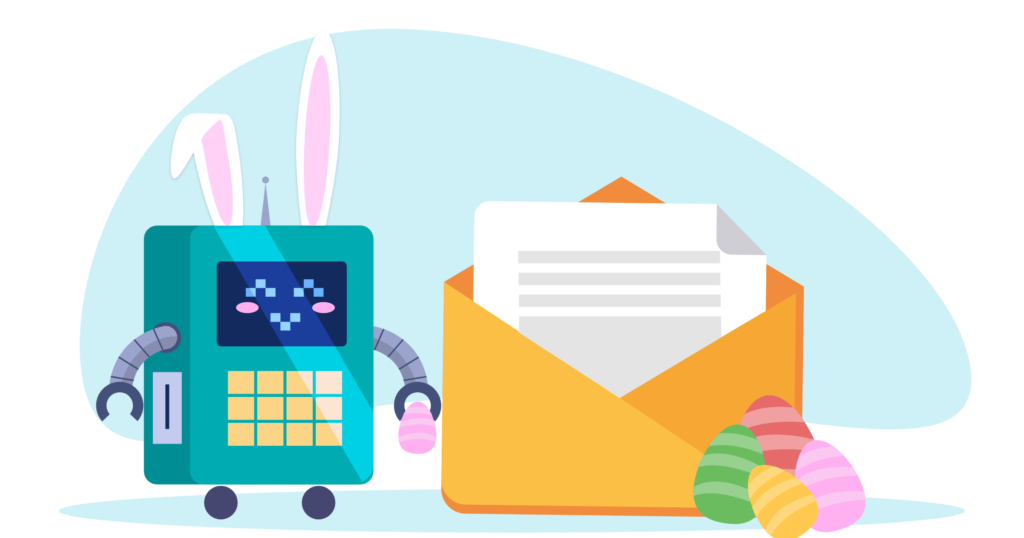 With Easter 2023 coming, it's time to switch your newsletters to the bright holiday theme. And hop on the chance to increase your revenue with special Easter offers.
You'll need a fun design that you'll go with your marketing campaign. Here's where Easter email templates come in.
Read on for tips and newsletter templates for your Easter campaigns.
5 Easter Templates for Your Emails
Loopify has a bunch of templates for any occasion, including holiday-themed templates for Easter.
To access Loopify's Easter email templates, you need to:
Either log in or sign up for free.
Open the Email app on your dashboard.
Click +Add design template to open the email template library.
Type the name of the template you want in the search bar.
Below are 5 Easter email templates to use for your 2023 campaigns.
Template name: Easter Egg Decorating
Use a pop of color for your Easter newsletter to grab attention. Use a colorful background, images, or GIFs to make the design pop. Make sure you tone down the text and buttons to avoid an overwhelming explosion of colors.

Here's how the Easter Egg Decorating template will look on mobile, tablet, and desktop.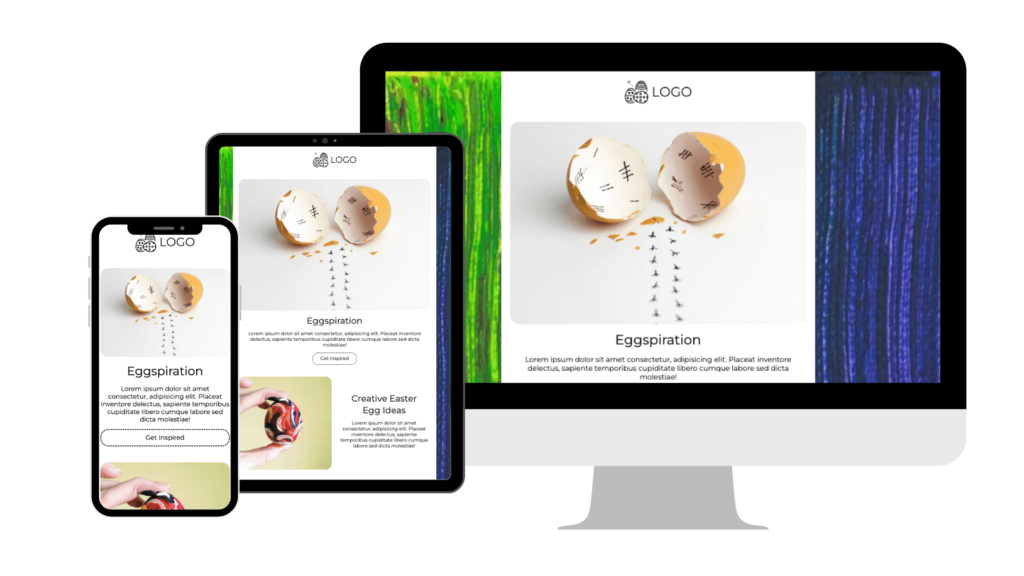 Template name: Happy Easter
Run any special offers and discounts for this holiday season with a pastel template that focuses on your message while still looking lovely. Neatly display your products with reduced prices to guide the reader to the product page.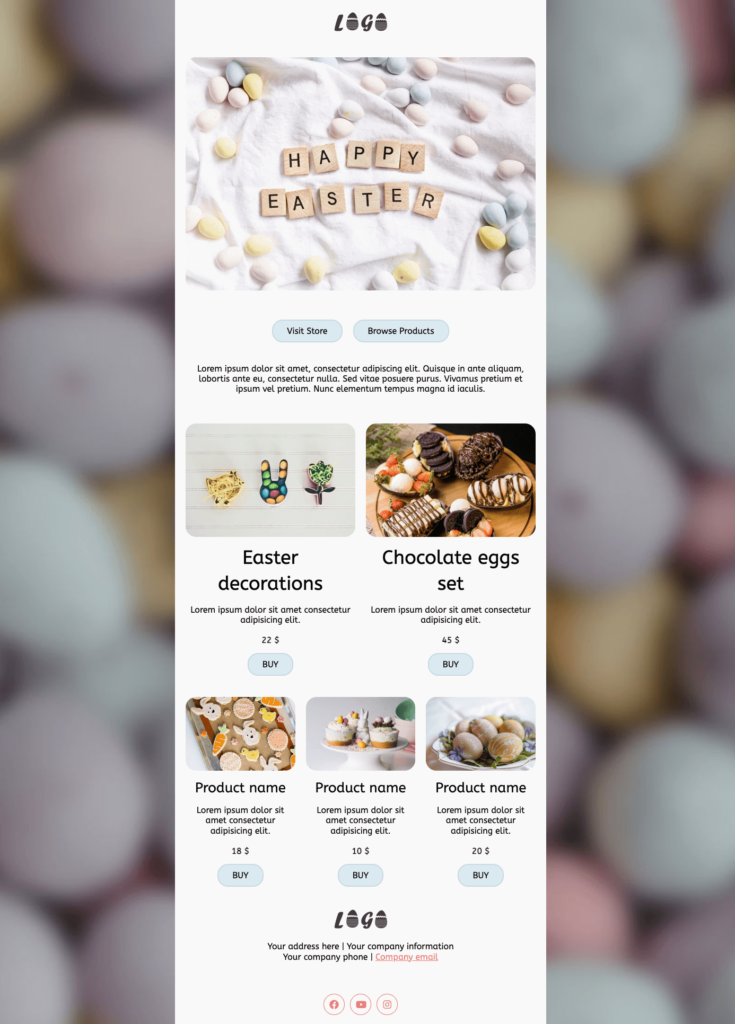 Here's how the Happy Easter template will look on mobile, tablet, and desktop.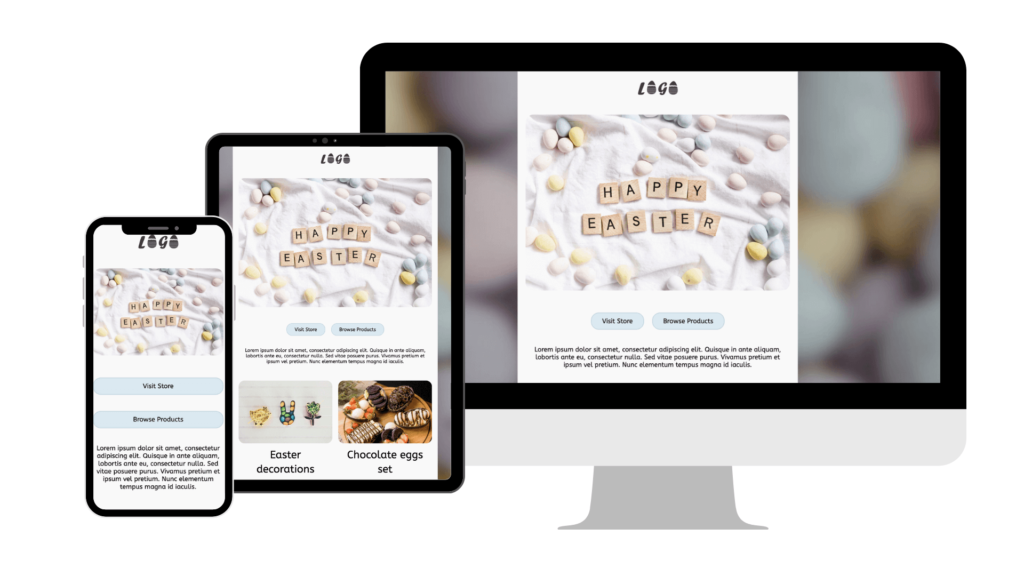 Template name: Easter Desserts
Restaurants, cafés, fast food chains, candy shops, or bakeries can showcase their delicious Easter menu or special treats with this template. You can even offer discounts or share simple recipes that can be done at home.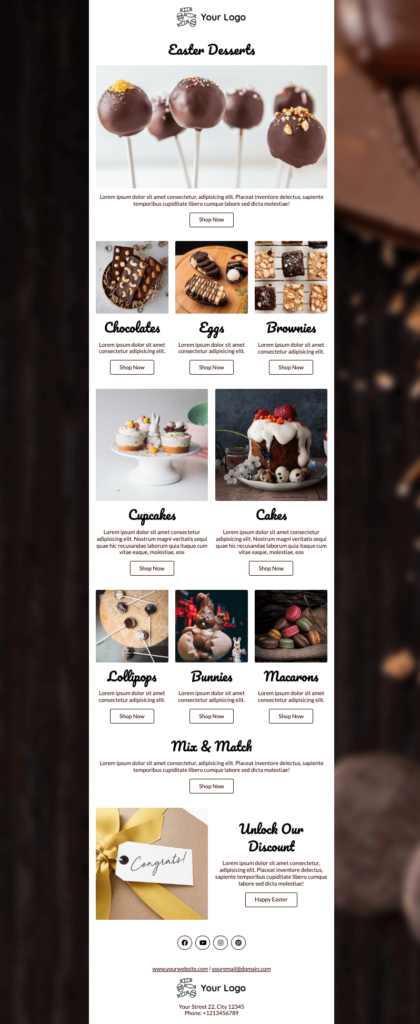 Here's how the Easter Desserts template will look on mobile, tablet, and desktop.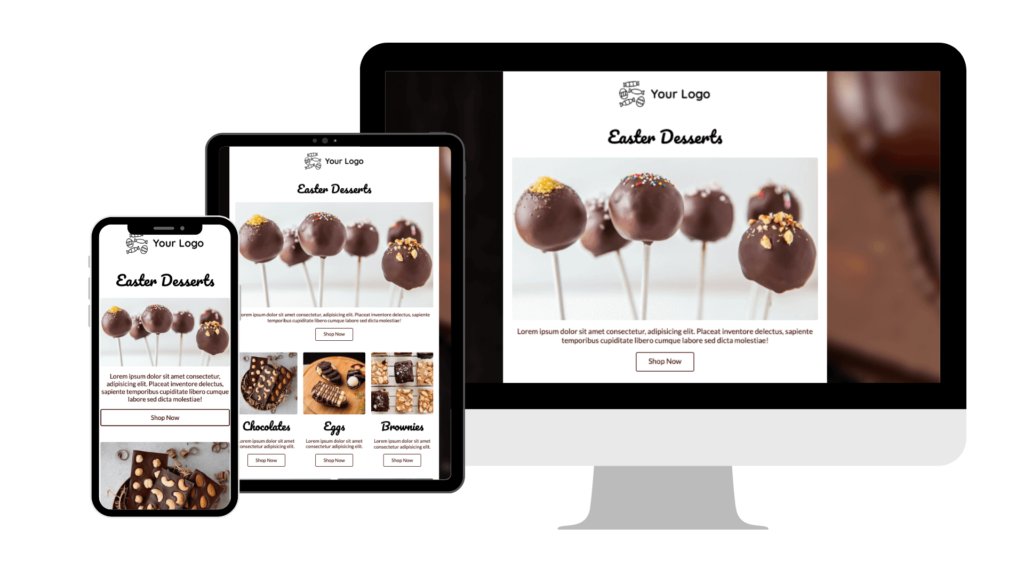 Template name: Eggcellent Party
If you want to share ideas on organizing an easter egg hunt party in the backyard, new ways to decorate eggs, fun games for kids to play, and where to find all of this, this template is for you.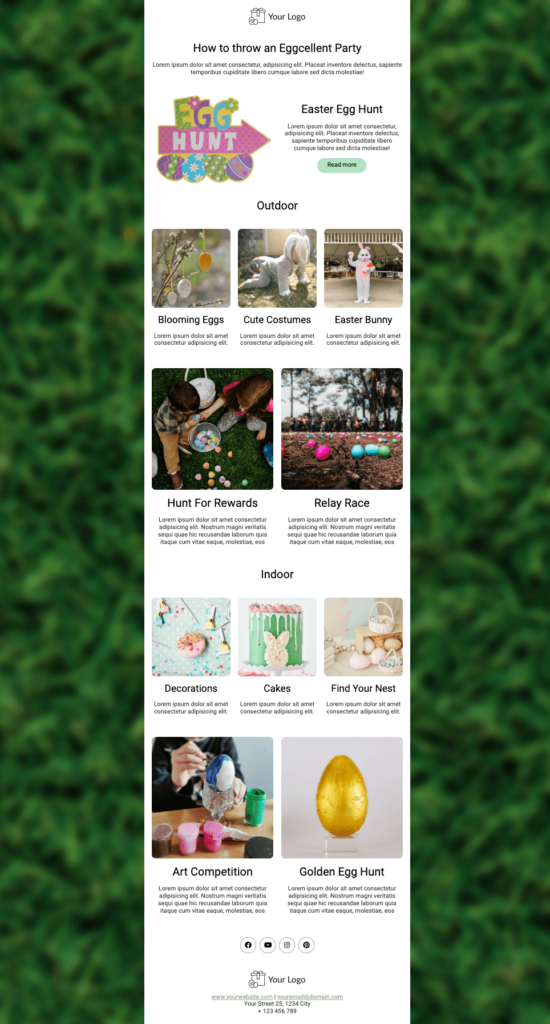 Here's how the Eggcellent Party template will look on mobile, tablet, and desktop.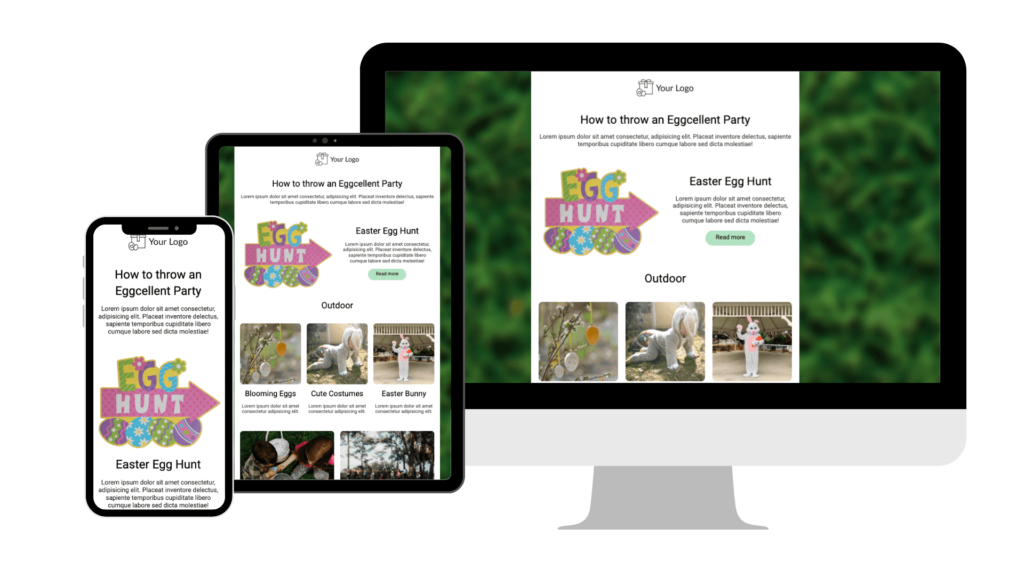 Template name: Easter Home Decor
A neutral template for all stores that sell decorations, toys, or bunny costumes. This is a perfect choice if your business's brand style is more serious with toned-down colors.

Here's how the Easter Home Decor template will look on mobile, tablet, and desktop.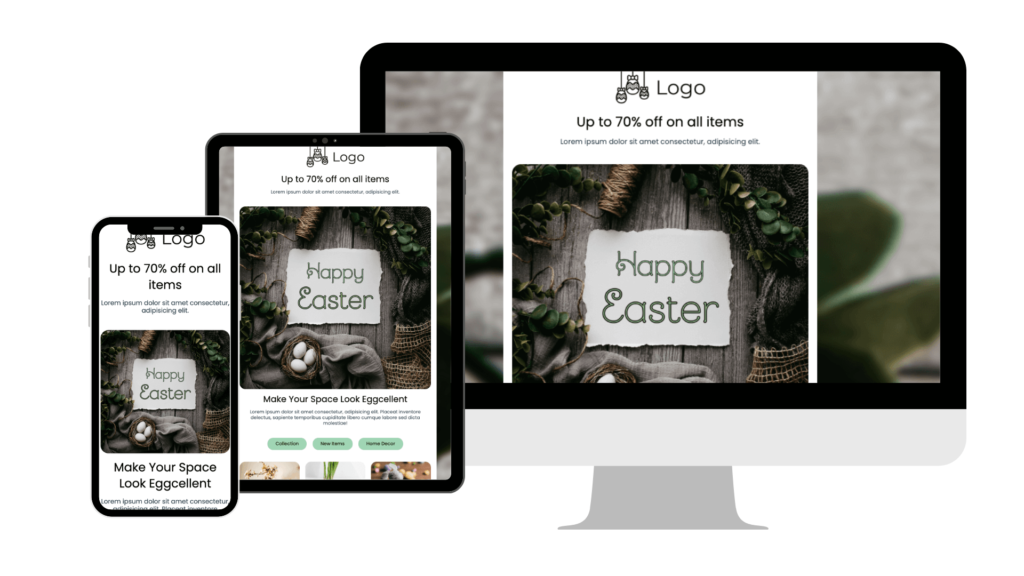 However, don't let me tell you what you can use any of these templates for.
It's up to you to come up with the message and campaign for your subscribers. And for that, you can use any Easter design template.
Tip: We regularly add new email and landing page templates to our library. You can use any of them at no extra charge.
Note: Only Loopify Admins can add and customize templates. If you have a User role, ask an account Admin to add any of these templates to the account so you can use them to create Easter campaigns.
Design Tips for Your Easter Email Template
You should keep the Easter theme throughout your email template. Be creative and make your template unique. Use your brand images, colors, or fonts. 
To catch the attention of your subscribers, ​​the design should be vibrant and eye-catching.
Here's how to achieve that.
Use Easter-themed graphics
You can use your brand visuals, product images, UGC, etc. If you need free stock images, Unsplash has a gallery you can choose from.
If you want to change the images in your template, your account has a free Unsplash integration.
Click to change the image.
Select Loopify Free Content from the drop-down menu.
Type in any keyword in the search bar to find specific images, like Easter bunny.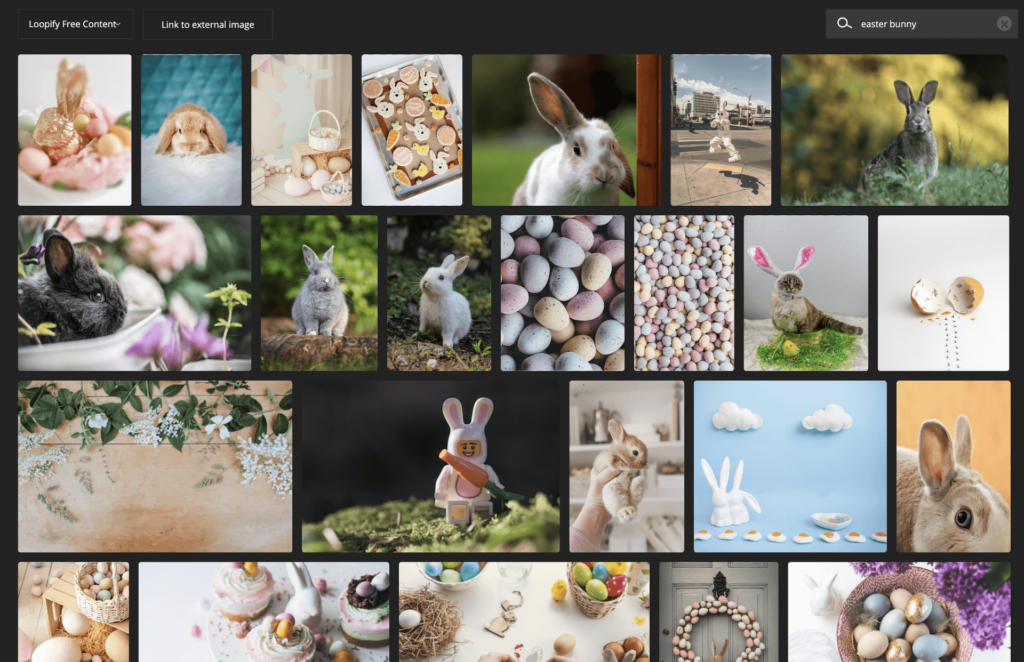 You can use other keywords here, like Easter, bunny, Easter egg, happy Easter, Easter hunt, etc. 
Add a visually striking color palette
You can easily change the colors in your template and make it more fun or serious, depending on what you want. Use a color palette generator to ensure that your colors complement each other.
Here are 3 tools you can use to generate Easter color palette ideas.
Coolors
Coolors is a great tool for creating custom color pallets and getting inspired by trends.
You can also upload images and pick colors to create a palette. And to make sure your text is accessible, you can check the contest between your text and background color.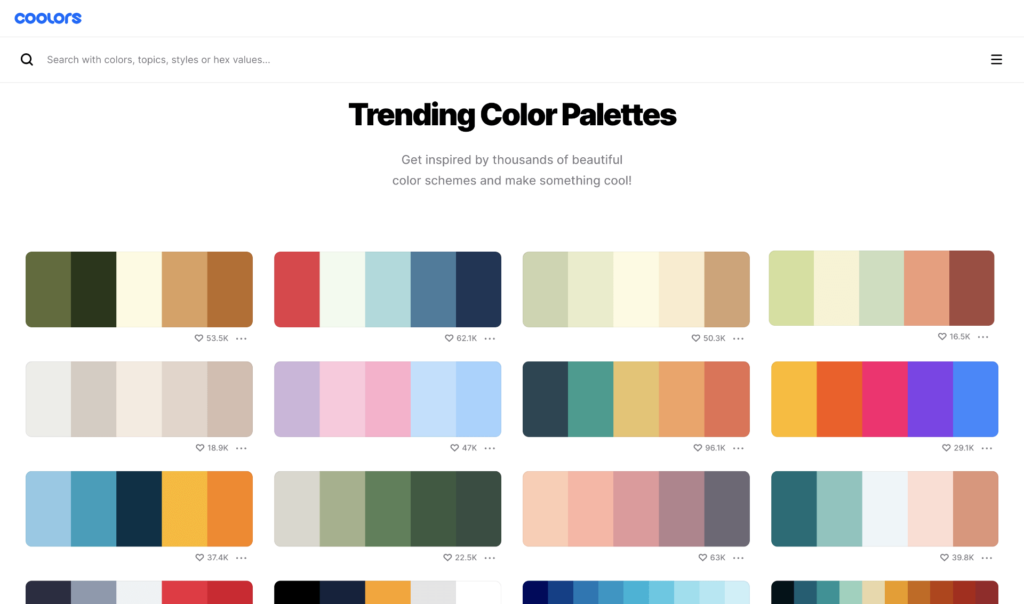 Canva
Canva has many tools that can give you a goldmine of ideas. Their color palette generator is one of them. You can upload an image, create a custom palette, and, best of all, you can learn about color theory, meaning, and symbolism.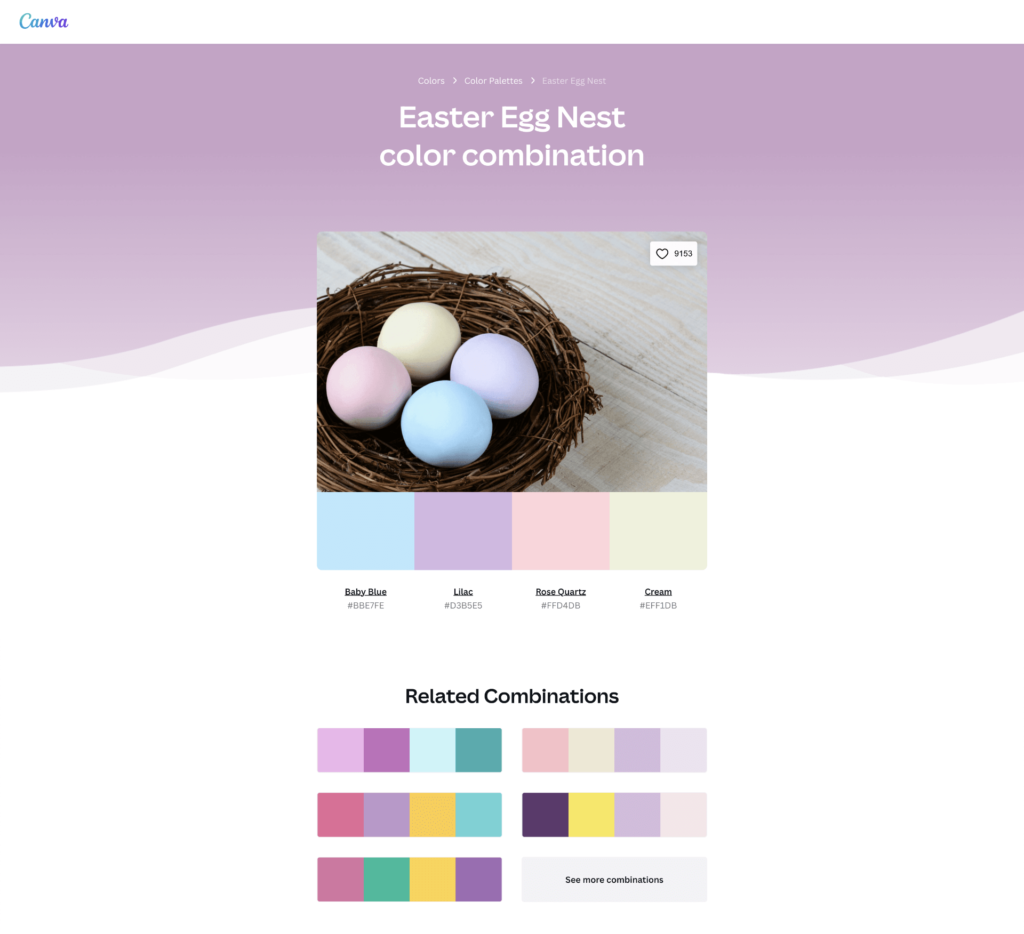 Adobe Color
Adobe Color has a neat package of tools to generate colors, save color themes to your libraries, learn about color theory, and check accessibility.
They also show you the current color trends in different industries, like game design, UX/UI design, fashion, and more.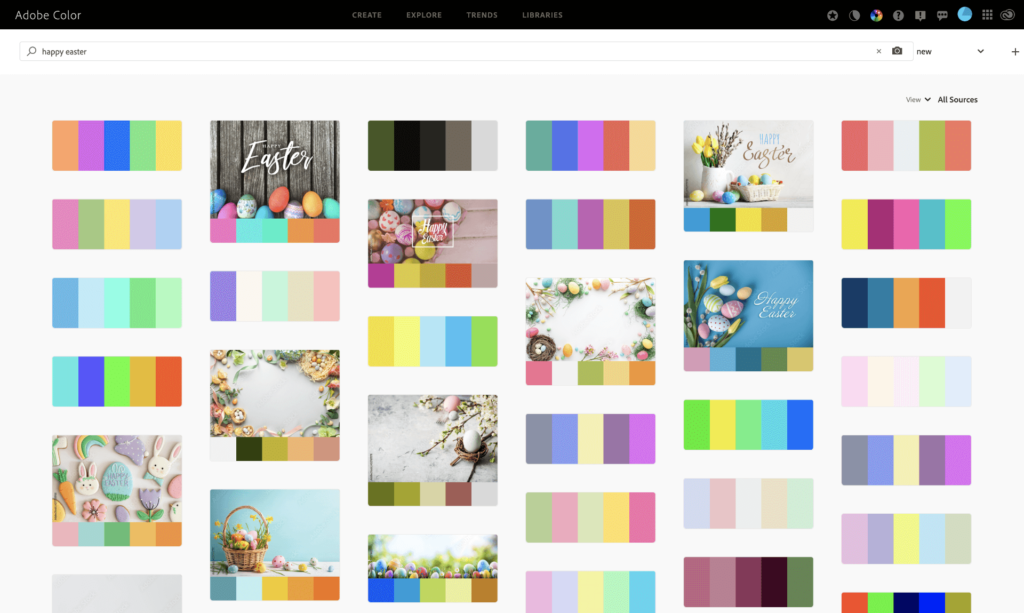 Once you create the palette you love, you can copy the hex code for each color and add it under your brand styles in Loopify.
Then you can easily access those colors from your template or campaign and change the color of text, buttons, links, and borders.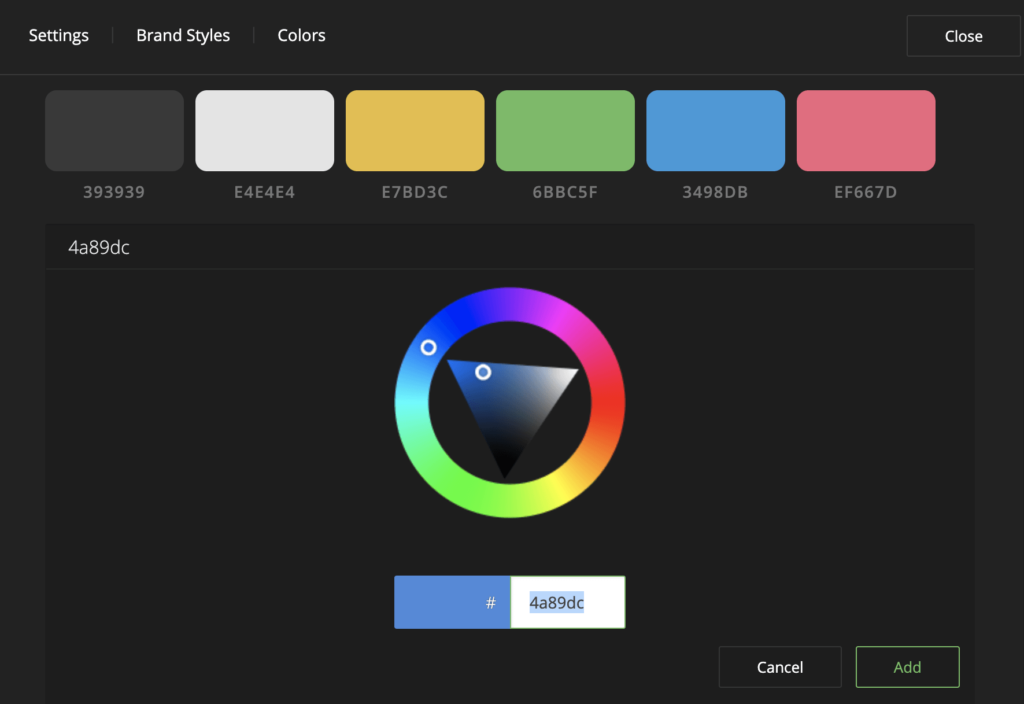 Use emojis and GIFs sporadically
Custom GIFs are a great way to make your email stand out. But don't go overboard, and compress your GIFs to reduce the file size.
You can also choose from a bunch of spring and Easter emojis for your template 🐣 🐰 🥚 🥕 🌸 🍫 🌱 🧺…
But don't replace words with emojis. Emojis can break in some email clients, which will make your message confusing.
If you wish to fully customize your Easter template, you can add your brand colors, fonts, and images, or tweak the design.
---
Send Your Easter Email with Loopify
Get more engagement and conversions with your Easter campaigns. Use Loopify's design templates to create a fun Easter newsletter—no need to worry about the design.
Use optimized Easter templates that look good on any device and across email clients.
Combine your Easter emails with landing pages with the same design for consistency.
Schedule and automate your Easter campaigns to start at the right time and reach the right person.
Use our Easter email templates and add your content. That's it. You can create and send your campaign in 2 minutes!