🕘 reading time: 1 min 30 sec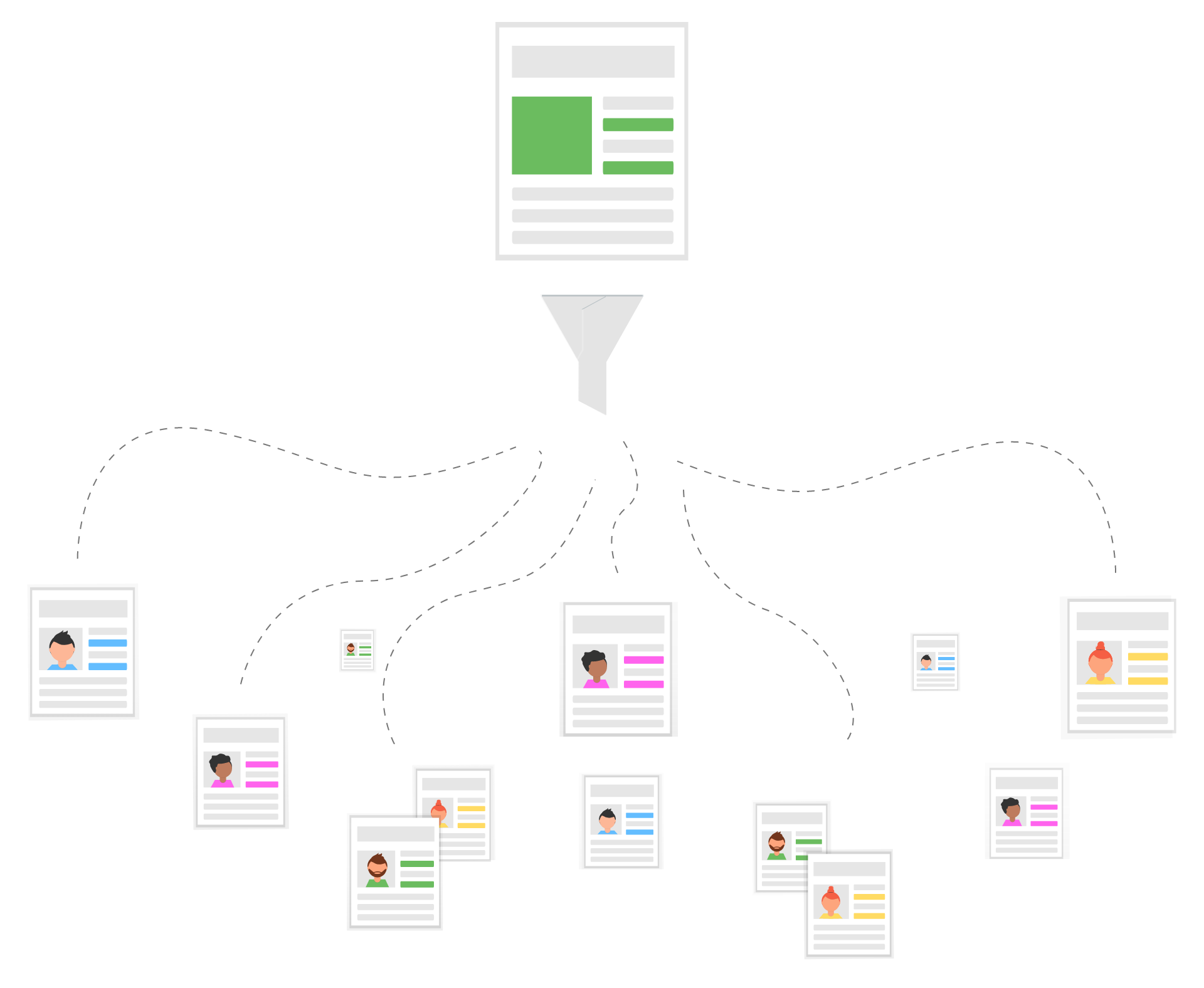 Did you know that you need only one email to communicate in the name of different retailers or sales reps?
A single email campaign will create hundreds of personalized versions of the email, with different email senders, different images, links, and other retailer information.
How? Account collections.
What Are Account Collections?
An account collection is a group of information (like email, phone number, name, address) about specific retailers, sales reps, customer success reps. You use this info as variables in your emails.
Because account collections work as variables, they let you take your personalization up a notch.
Send each customer an email from the retailer or sales rep that is relevant for him/her. For example, if Ana lives in London, she'll want to hear and talk to the sales rep that is located there and not the one in Berlin. It makes perfect sense.
Or think of it this way – you have 10 retailers, one sales rep for each retailer, and thousands of contacts across retailers. You need only one email campaign to send each contact a personalized email with information about the retailer they belong to. Just use your retailer collection and its variables in your campaign.
How Can You Use Them?
There are 4 major ways you can use your retailer collection in Loopify:
As regular variables in your email text. Great way to add your sales rep name and phone number.
To add dynamic external images. Put a face to the name of the sales rep by linking to a nice photo of him/her.
To add dynamic custom links. Link to the sales rep email so that the customer can contact it right there and then.
To create dynamic email senders​. Send the email using the personal email address of the sales rep.
Why do we say dynamic?
Because they are variables, they will change based on the contact and the collection he/she is a part of. This will turn a single email campaign into multiple versions of the email, with different email senders, different images, links, and other info.
---
Psst…
We've got a great example for you to see the different ways you can use your collections! Also, trust me you'll want to add these to your account.