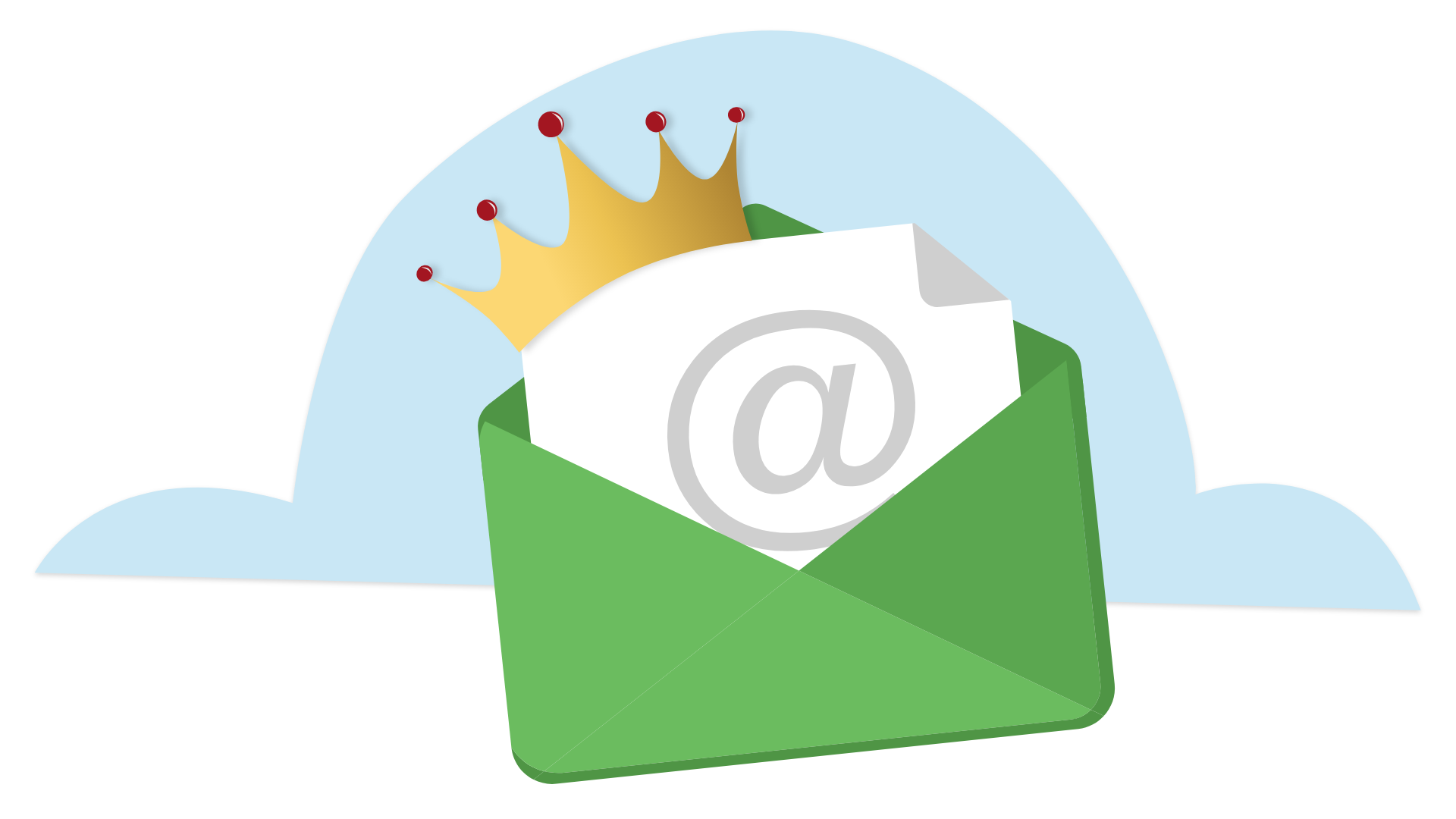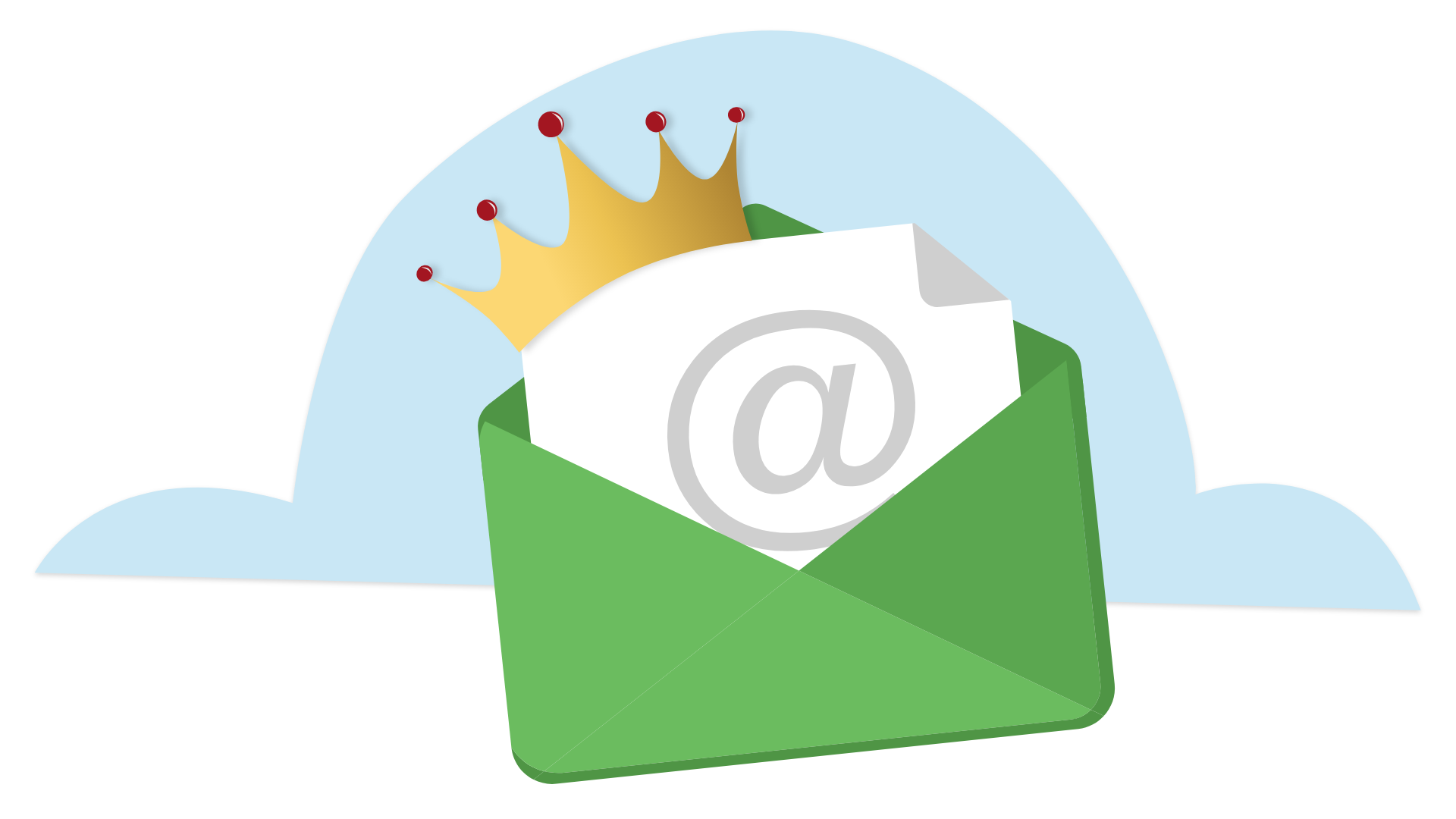 The Email dynasty has ruled marketing for a long time and is still going strong with no signs of giving up the throne. Plus, it's still the most effective marketing channel, and you're missing out big time if it's not part of your strategy.
Let the numbers speak for themselves. In 2018, the number of global email users amounted to 3.8 billion and is set to grow to 4.4 billion users in 2023. (Statista)
Let's dive into some of the reasons why email is the king.
1. It's for everyone
There's no limitation to who can use it. It's accessible for everyone to reap its benefits, from enterprises and small businesses to solopreneurs and start-ups.
2. It saves & makes you money
Email marketing is very cost-effective. It lets you reach your customers without paying a lot of money for software or hiring a lot of people. No matter the size of your business, email has got your back. And because email has a high conversion rate, with email marketing, your ROI can be as high as 4,300%! (DMA)
3. It kicks social media's butt
Social media has many benefits, of course. It helps you grow your brand and engage with your customers in real-time. However, very often, social media posts are lead magnets, and they incorporate email in some way. And let's be honest, some of the best lead nurturing and customer onboarding programs are through email.
So keep sending those emails. They are 40 times more effective at acquiring customers than Facebook and Twitter – combined! (McKinsey)
4. People love it
In a 2017 survey by Adobe, nearly two-thirds of respondents stated that they prefer for brands to contact them via email versus any other channel. Your leads and customers want to hear from you. You've got their attention. All you have to do is make it count.
5. It's automated
Marketing automation has taken email marketing to a whole new level. From segmentation and targeting to personalization and scheduling, emails are a precise and powerful tool.
You can create powerful workflows and campaigns to cover any scenario and combine emails with other channels.
6. It's approved communication
With privacy laws in place (like GDPR), businesses now have to get expressed permission to communicate via email.
This is means anytime someone subscribes to your newsletter, they want and expect to hear from you. So grab the opportunity and tell your story to people.
Email is the Jason Bourne of online: somebody's always trying to kill it. It can't be done.

Unknown
7. It works for any stage of the customer journey
You can use your email to talk to your leads, customers, and promoters and guide them from one stage into the other.
You can send introductory emails in the awareness stage. Let people get to know you and what you do.
For those in the consideration stage, you can highlight what makes you unique and why you stand out from the competition.
Once people reach the decision stage, you can send offers, free demos, something that will nudge them to buy.
Keep nurturing your customers. Use loyalty programs, exclusive content for members to keep them coming back (retention stage), and inspire to share your story or the experiences they had with you (promotion stage).
8. It can be tested
You can send a different version of your copy and see which one sticks with your audience. Email A/B testing is one of the best perks of email marketing, so use it to find out what works for your business.
You can test various versions of the email subject line, CTA, email copy, images, offers, sending time. The emails that receive the most opens and clicks are the winners and can be used as the final version to get the best results.
9. It's measurable
Anything you do with email can be measured. The data you get can tell you what works for you and where you might consider improvement.
Some of the most common email metrics you can keep track of are: open rate, click-through rate, delivery rate, bounce rate, email sharing rate, unsubscribe rate. These will tell you how successful your campaigns were.
10. It can be interactive
You can choose between plain-text emails or customizable email templates that let you use GIFs, videos, RSS feeds, animations in your email marketing to engage with your customers in a creative way.
Be careful, make sure it works with your brand, and sometimes less is more.
11. It's personal
Yes, you can use email for announcements to notify your entire subscriber list. But, you can also use the data at your disposal to send hyper-targeted content that speaks to people personally. And many people will hit reply and continue the one-to-one conversation.
However, you can easily mess up and end up doing more harm than good. So make sure you stay clear of things that can easily bother your subscribers.
12. It's part of everything you do
Think about it, whether it's social media, your blog, a special page offer, your website – email is always present. Your goal comes down to people leaving you their email where you can reach them; it doesn't matter if it's for a trial, free download, promotional offer, webinar; email is interconnected in everything you do.
Bonus: It saves trees 🌳 😇
As the rest of the children of the digital world, email is also paperless. Enjoy peace of mind that you are helping save the environment.
---
Email is one of the communication channels that you shouldn't skip, whether you are starting now or you've been in the game for some time. Pair it with a good strategy and consider finding other ways you can use it to scale your growth and improve visibility.