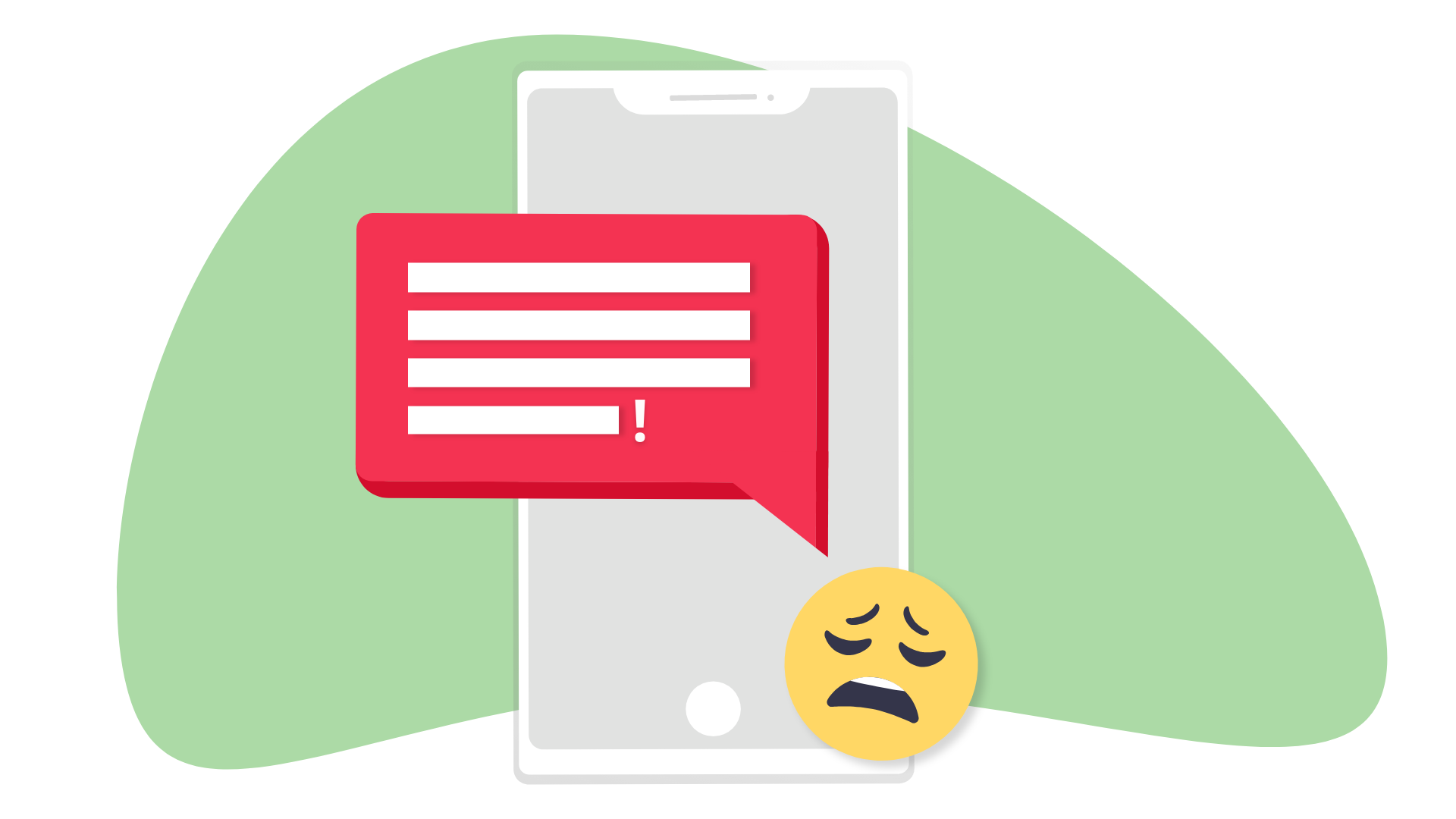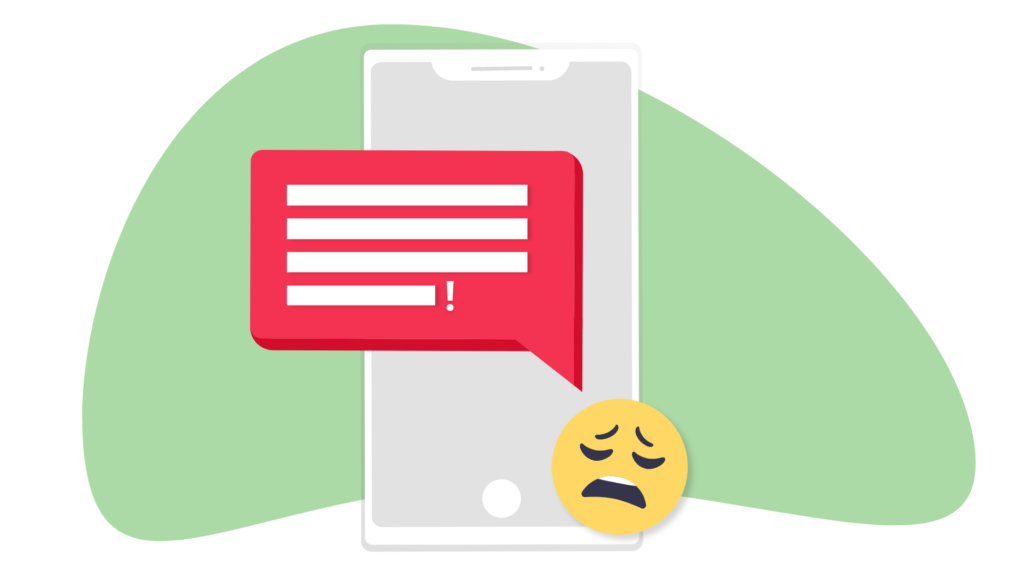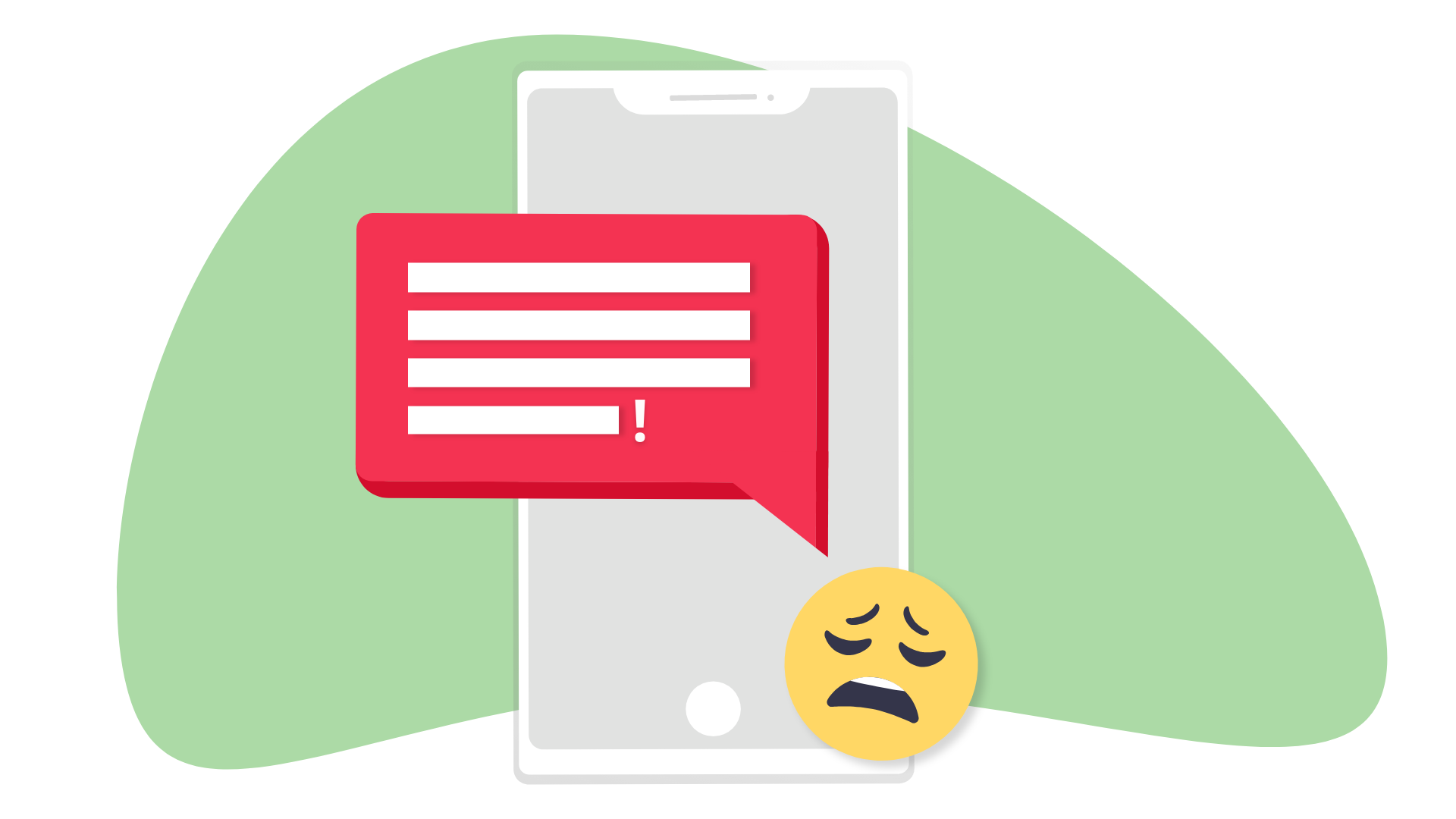 SMS is a great channel to be on and engage with your customers. However, it's not error-proof. So you would want to avoid making any mistakes that can cost you potential and existing customers (or fix them if you come across any).
To help you out, we made a list of 18 SMS marketing mistakes you can check for and cross off your list. Plus, advice on how to fix if you've made any of them.
1. Not choosing the correct SMS encoding type
SMS encoding is important when it comes to making your message legible. It determines the type of characters and letters that are allowed in a text message. GSM7 is the default encoding type that contains the most commonly used letters and symbols of many languages. UCS-2 encoding includes all kinds of special characters, including simple and complex emojis.
Using the wrong encoding type will make your message hard to understand. For example, if you use a GSM7 encoding and use special letters or emojis in your text message, they won't be shown as such. Instead, your recipients will see an empty box, a square, or some other neutral symbol.
Here's a real example. The same text with emojis was sent using GSM7 encoding (left) and UCS-2 encoding (right). You can see that the left text does not display the emojis, and it looks like something is missing. The right one correctly shows the emojis.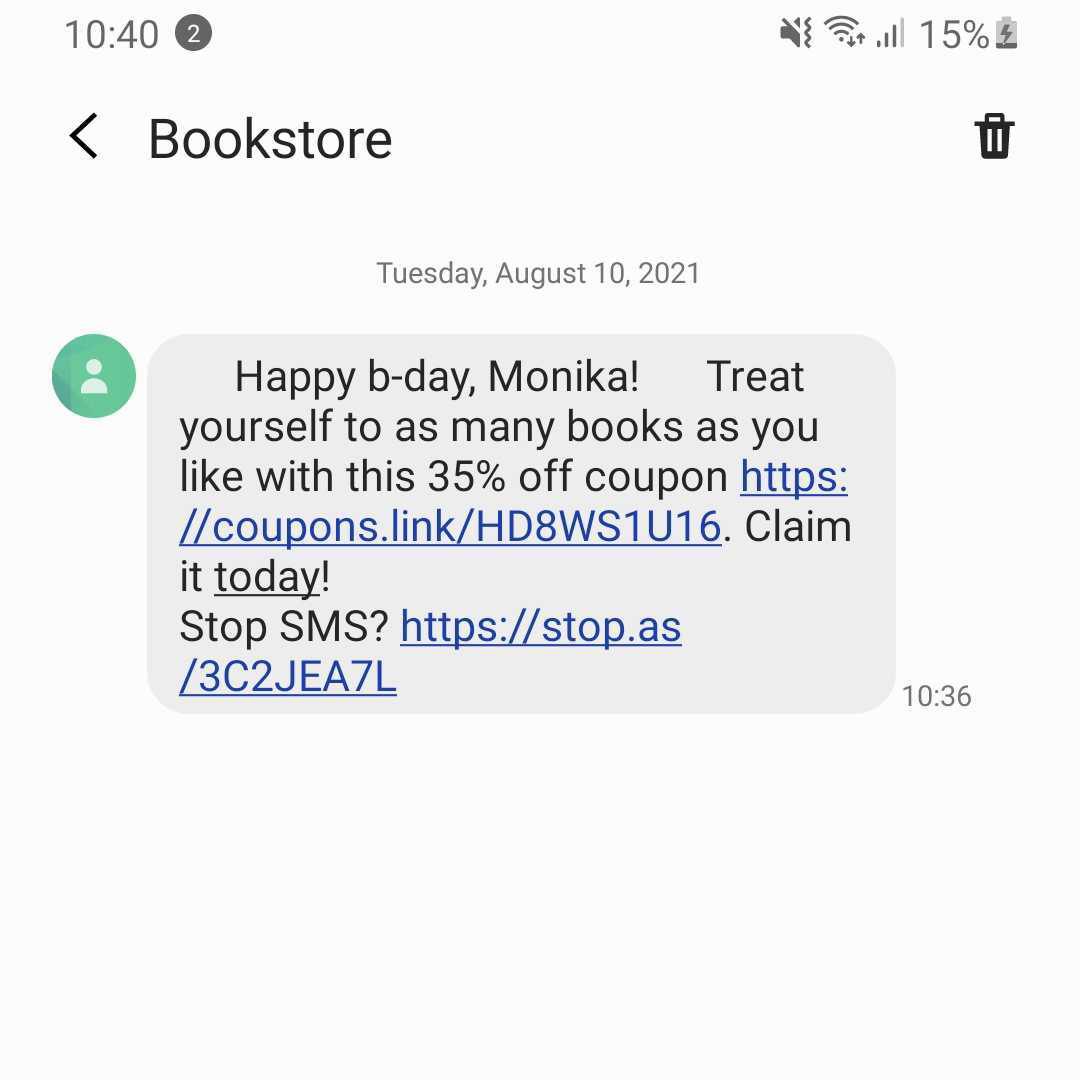 using GSM7 encoding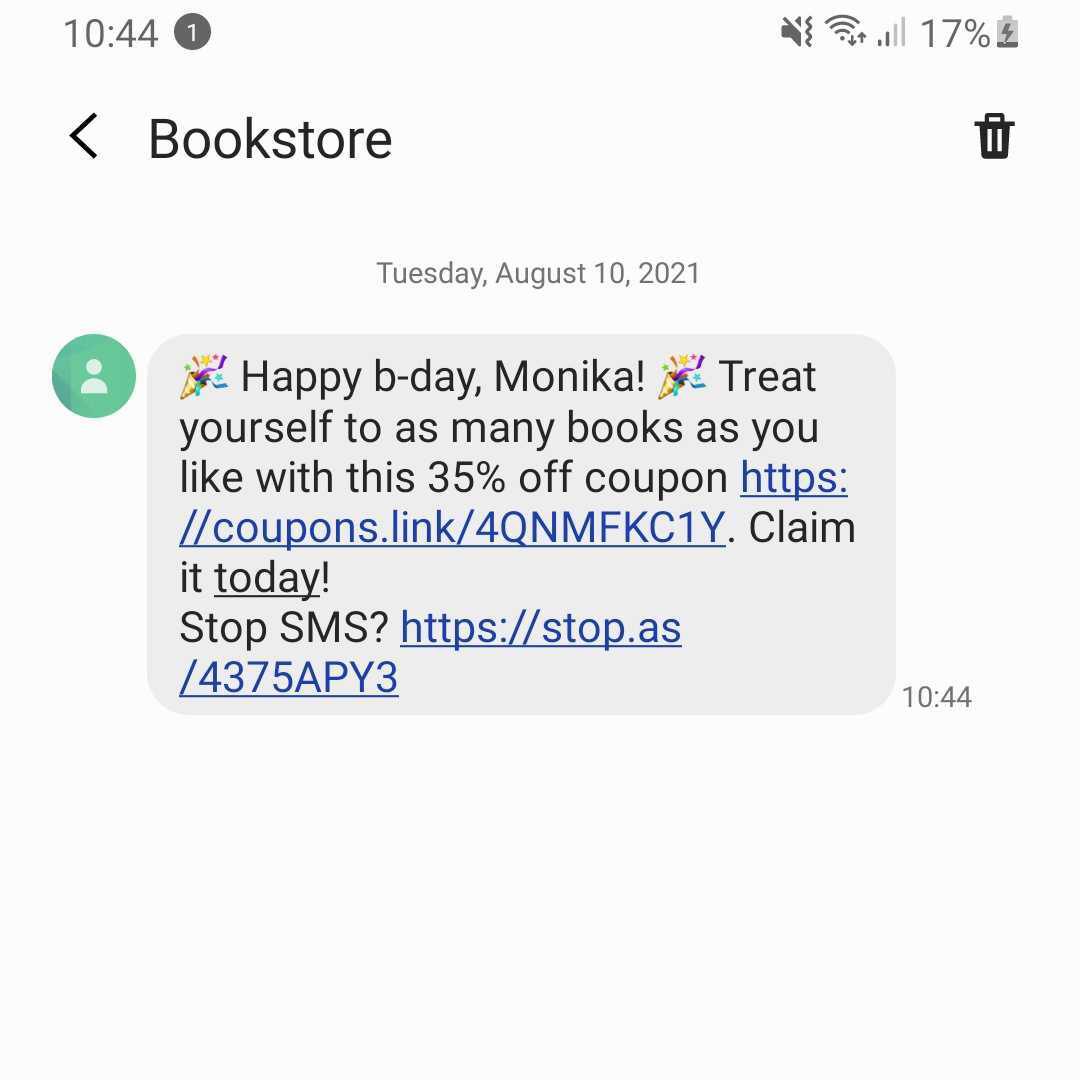 using USC-2 encoding
Fix: Think about your message beforehand and whether the variables like [name] contain any special characters or letters. Select the correct encoding type for your SMS template to ensure all your characters are correctly displayed in your text message campaigns.
2. Sending texts without consent
Of all the SMS mistakes you can make, this one is the most severe. If you want to communicate via SMS, you need to obtain people's permission to do so legally. According to the GDPR, you must have people's explicit consent to process their data, including their mobile number.
The data subject gave you specific, unambiguous consent to process the data.

GDPR
Fix: Try growing your list organically. Promote your number and keyword on social media, ask newsletter subscribers to receive updates via SMS, ask for a phone number upon sign-up. There are lots of ways you can legally obtain people's numbers and consent.
3. Buying lists
Buying lists is a bad practice, no matter the channel, email, or SMS. It's a legal violation to contact customers without consent, as mentioned in the previous point. Plus, all these people don't know you or haven't heard about you, or don't even need your services.
Fix: Growing your list organically is a slower process but worth it. Because people willingly leave their numbers, meaning they want to hear from you. And you can grow your SMS list in several ways.
4. Texting at inappropriate times
Over 3/4s of clients want businesses to send them offers using SMS, which means that sending texts at the wrong time is a costly mistake. Imagine being woken up by a marketing text message at 3 in the morning? Not a pleasant experience for any of your customers.
Fix: Consider the time zone of your recipients. If you send to customers locally, you can schedule to send messages within your business hours.

However, if you send texts to people worldwide, make sure you schedule depending on the time zone they live in. 11 am for some can be 5 am for others. Automate your text messages to respect people's downtime and save you the complaints and unsubscribes.
5. Using long URLs
Long links look spammy. Plus, any additional parameters can make the link extra long, which wastes characters and takes up valuable space you can use for more information.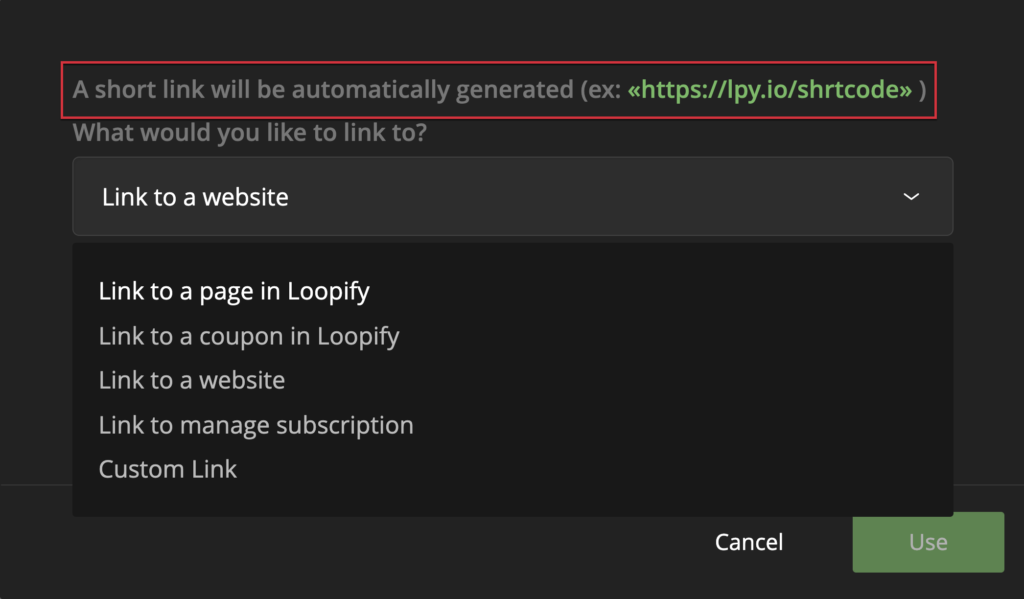 Fix: Use a URL shortener (like bit.ly) for links in your texts. Loopify automatically shortens any link you insert in your text, whether you link to a website, landing page, mobile coupon, manage subscription page, or create a custom link. So it's one less thing to worry about.
6. Sending lots of messages
There is no golden number of how many texts you should send. It all depends on your business. You shouldn't overwhelm recipients and send more than what they expect.
Fix: Look at your product or service and decide how many messages you need to send. It may be that you need to text daily, twice a week, or once a month.

Don't send just for the sake of sending a text with no benefit or CTA in mind. Remember to let your customers know how often they can expect your texts. It's best to announce in your welcome message the number of texts people can expect to receive.
7. Not using CTA's
Not every message needs to have a call to action. Some are simply reminders or updates that serve to inform your recipient.
However, texts have an up to 30.5X higher CTR than email. If you never include a CTA, you miss out on potential sales, conversions, and opportunities to reach your goals. And people won't know what to do or what's expected of them. As you can see, the text message in the image clearly states what recipients should do.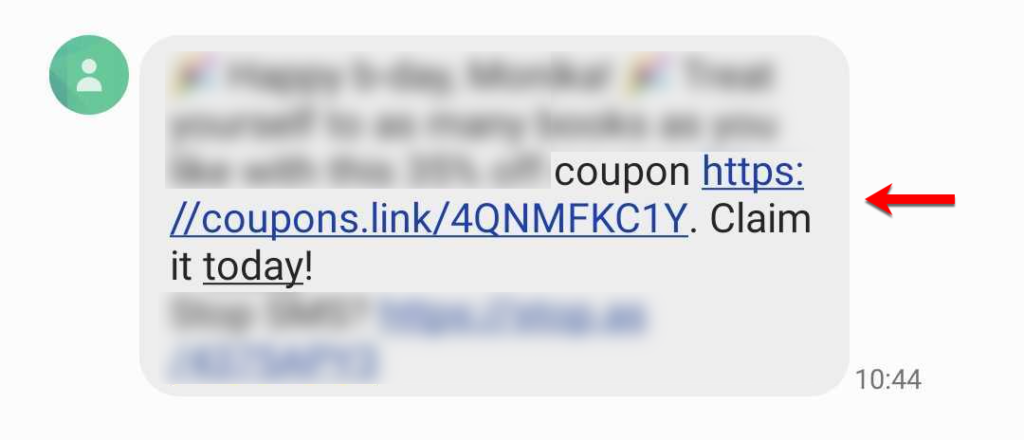 Fix: Link to your offer, coupon, blog post, map directions to your business, etc. People want to clear idea of what they need to do. So make it simple and direct – download here, shop now, reply with this, etc.
8. Skipping the welcome text
If someone signs up for your updates via text and they don't hear from you for a while, chances are they'll forget you and when or why they signed up. This can easily lead to an increased number of unsubscribes.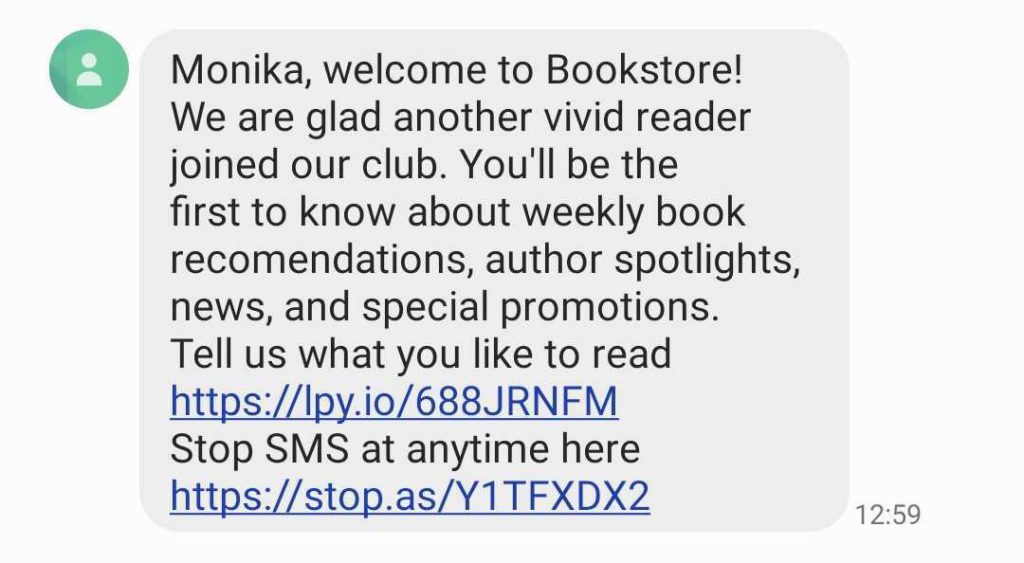 Fix: As soon as someone signs up, send them a welcome text. Thank people for signing up, and share what they can expect to receive and how often.

As you can see from the example, the store shares info about the messages they'll send their frequency and takes the opportunity to get to know the reader's preferences to send recommendations based on their interests in genres or authors.
9. Going off-brand
Keep your branding and the way you communicate the same throughout all your channels. If you have a fun, friendly personality on social media and email, why should your texts be any different?
People are also more likely to respond to branded messages. In fact, 45% of your potential customers will respond to your messages if you include your company name.
Fix: Create consistency by following your brand guidelines in SMS as well. People will know they are communicating with the same brand. And with your brand's name, it's easier for potential customers to tell apart spam. Instead of using unknown numbers, use your business name as a sender.
10. Sending the same offer over and over again
People expect to receive texts that will benefit them. That's why they left you their number. However, sending the same old message will get boring quickly. People will think you have nothing else to offer.
Fix: Have a strategy and plan in place of what you'll send. Discounts are not the only thing you can offer. Switch up your incentives, send tailored promotions, exclusive content, reward customers loyalty with coupons. Even mix in other channels. Ask subscribers to follow you on social media or subscribe to your podcast.
11. Linking to pages not optimized for mobile
When you use SMS, you need to think about where you link to. Tapping a link in a text message that leads to a mess of a page with unclickable buttons, stretched or illegible content, or slow loading time will make people leave it in an instant. No matter how great your offer is. The experience you offer is frustrating and not good.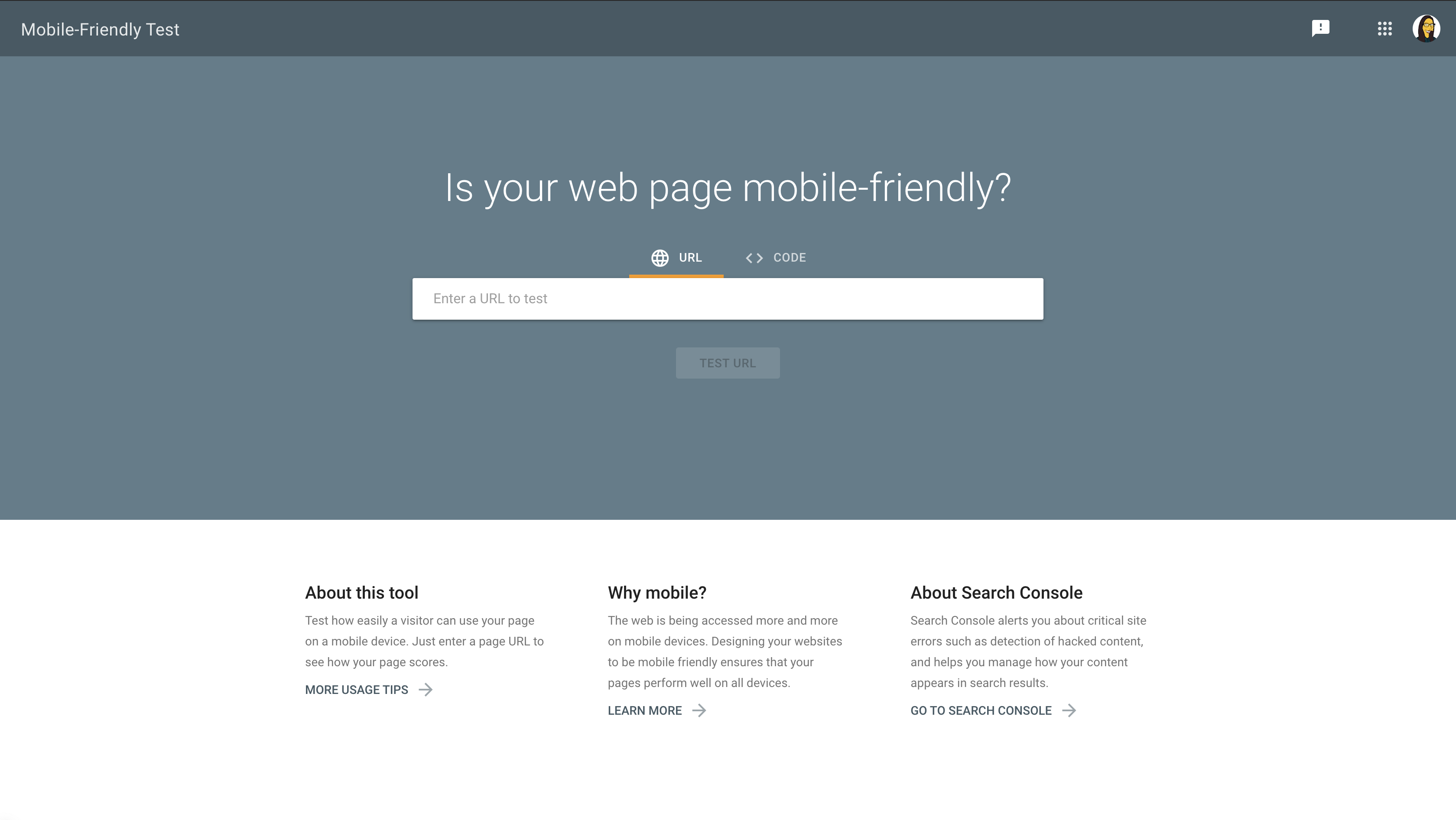 Fix: Make sure your website and landing pages are optimized for mobile. With minimal distractions, good font, contrast, responsiveness, and readable content.

You can Google's Mobile-Friendly Test tool (shown above) to test whether a page on your website is mobile-friendly or not. You'll see a screenshot of how your page looks on mobile and a list of any issues you need to fix (if there are any). You can also use PageSpeed Insights for suggestions on how to make your page faster for mobile. They are both free but super helpful.
12. Not using an opt-out
Another legal mistake. GDPR states that consumers should be able to opt out of any communication at any time. So you need to provide a way for your customers to do that. 
The data subject shall have the right to withdraw his or her consent at any time. […] It shall be as easy to withdraw as to give consent.

Art. 7 GDPR
This means that your texts should include a way people can opt out of receiving any SMS communication.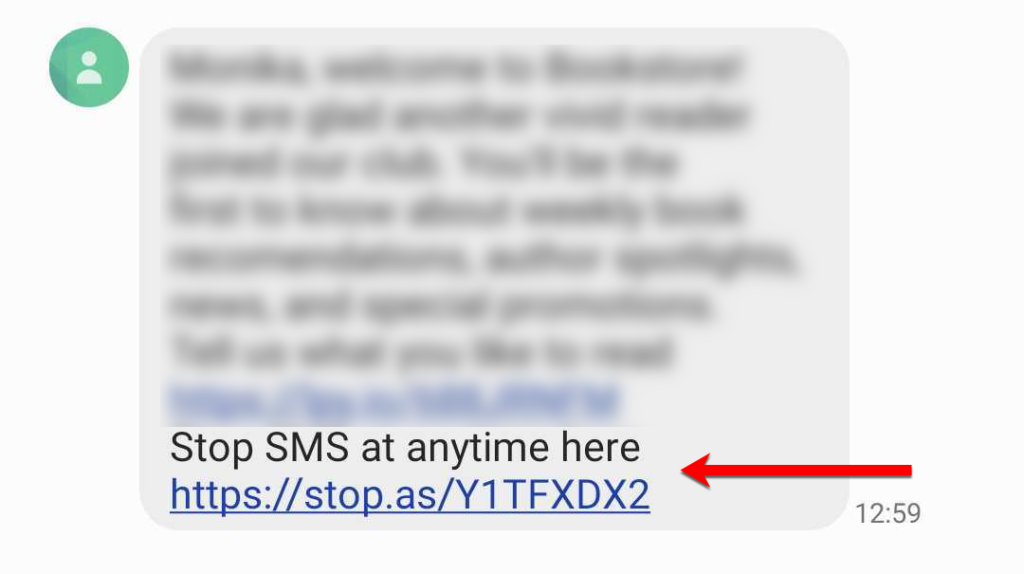 Fix: Link to a manage subscription page or use a keyword like STOP that customers can text you to stop receiving SMS communication from you. Plus, by tracking opt-outs (like Loopify does), you can identify the causes and improve your messaging.
13. Not sending personalized messages
80% of shoppers are more likely to buy from a company that offers personalized experiences. Blasting the same offer to every contact will not increase your sales nor score points with your audience. Customers like receiving messages that cater to their interests.
Fix: Tailoring the offer based on the information you already have on your customer will make it appealing to them, so they are more likely to purchase. So use their purchase history, interests, past interactions, and personal information like their first name to create unique messages for each recipient.

This is where you use dynamic contact data (variables) and segmentation to create personalized experiences.
14. Focusing only on sales
Pushing sales is not the way to go with any channel, not only SMS. People don't want sales shoved in their faces all the time.
This means that you care only about people's money and not their loyalty or the problems they face. Although your goal is to make sales, building relationships pays off more in the long run by creating loyal and returning customers.
Fix: Send non-promotional content addition to your offers. Use texts to educate and entertain customers. Ask for feedback, send updates, reminders, tips on making the most of your product/service, advice on post-purchase care, and more.

Here are 11 SMS templates to inspire you for your next campaign.
15. Not testing
Testing campaigns before sending, especially if you have a large automated SMS campaign, will save you from potentially costly mistakes. Typos are not the only reason to test. Broken or incorrect links, bad segmentation, and poorly selected audience segments are serious mistakes that can happen to anyone.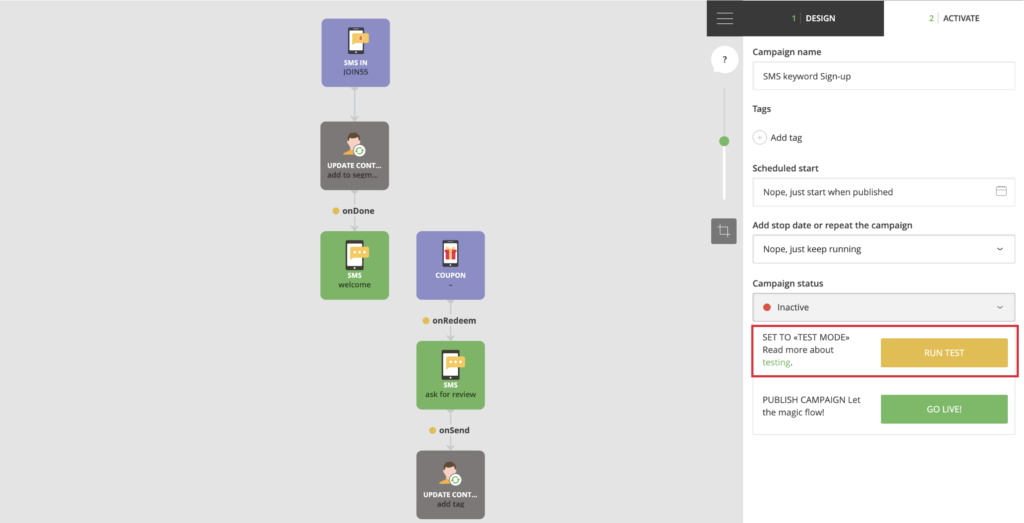 Fix: So it's best to catch them on time and avoid frustration both for yourself and your clients. Plus, since SMS involves a cost, all this money will go down the drain. So it's better to invest a bit more in testing than have a failed campaign from the start.

And if you use Loopify, you can test your automated campaign before going live with it.
16. Including possible spam triggers
Yes, SMS carriers have spam filters, and some things can trigger your texts to be marked as spam. Quite similar to email, some of the things that may trigger SMS spam filters are:
All caps
Long links
Dollar signs
Email addresses
No opt-out
Texting people that haven't opt-in
Message people that have opted out
Fix: These are more like guidelines and not rules set in stone. But it doesn't hurt to avoid them if you don't want your number to be blacklisted.
17. Sending too long messages
Too long texts can be frustrating and be flagged as spam. SMS is meant to be short and sweet. Leave your inner Shakesperean aside.
Fix: It's best to try to keep it under 160 characters for most of your texts unless you need to share important info. If you need to continue the conversation or give more information, either link to it or offer another option like a call or a chat.
18. Using only SMS to communicate
Talking to your customers via SMS is a good way to communicate, but adding it to the mix of other channels is great. This allows you to share information between channels and create a great experience no matter the channel the customer is on. Isolate SMS from other marketing channels, and you miss out on many opportunities and revenue.
Fix: Combining channels will give your customers a more streamlined experience with your brand so you can continue the conversation no matter the channel.
---
SMS marketing can be a very effective way to grow your business. Now that you know the most common SMS marketing mistakes, you can strategize to steer away from them when planning your campaigns. Check our SMS guide to learn more about SMS marketing and how to use it.